Yogi Berra, New York Yankees Great, Dies

by Lou Schwartz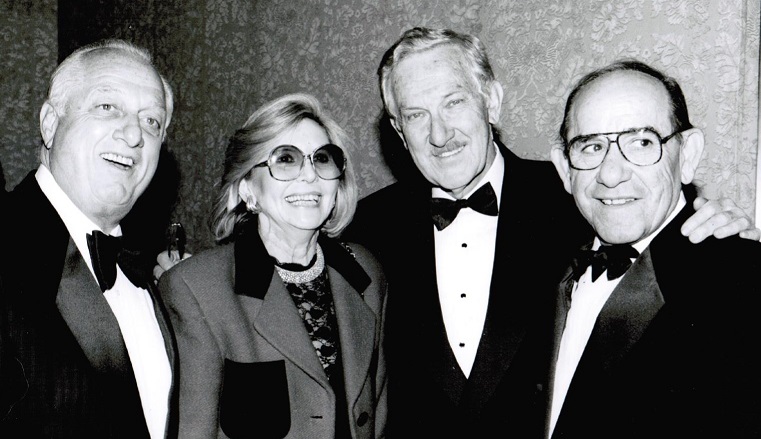 Tommy Lasorda, Carmen Berra, Lou Schwartz and Yogi Berra - 11th annual ASA HOF Dinner, 11/30/95

FOR IMMEDIATE RELEASE
September 23, 2015 - It is with great sadness that the ASA has learned of the passing of beloved New York Yankees Hall of Famer Yogi Berra, who died of natural causes at the age of 90 at his home in Montclair, NJ.
An 18-time All-Star and three-time AL MVP, Berra was an integral part of the Yankee dynasty teams that captured an astounding 14 AL Pennants and 10 World Series titles. One of the highlights of his storied career in pinstripes was catching Don Larsen's perfect game in the 1956 World Series.
Berra, a strong supporter of the ASA, attended many of the organization's Hall of Fame Dinners with his wife, Carmen, including the 1990 event when he accepted the Lifetime Achievement Award for longtime friend and teammate, Phil Rizzuto.
"When Phil and I played together, and the pressure was on, I always hoped they would hit the ball to him," Berra said. "Tonight, they have hit the ball to me. In accepting this award for Phil, I just want to say it's an honor to field one for him."
Berra also stepped up to the plate again in 1995. This time to present the Humanitarian Award to childhood friend, Joe Garagiola.
"It's been almost 50 years since Joe and I played our first big league game," Berra said. "He was my best friend, and still is. When we were kids on the hills in St. Louis, he said funny things and I said things funny.  It's still like that. As we grow older, things may change. He might start sayings things funny and I might start saying funny things. Like Shakespeare said, 'It ain't over 'till it's over.'"

Here are some more pictures of Yogi at the ASA Hall of Fame Dinners: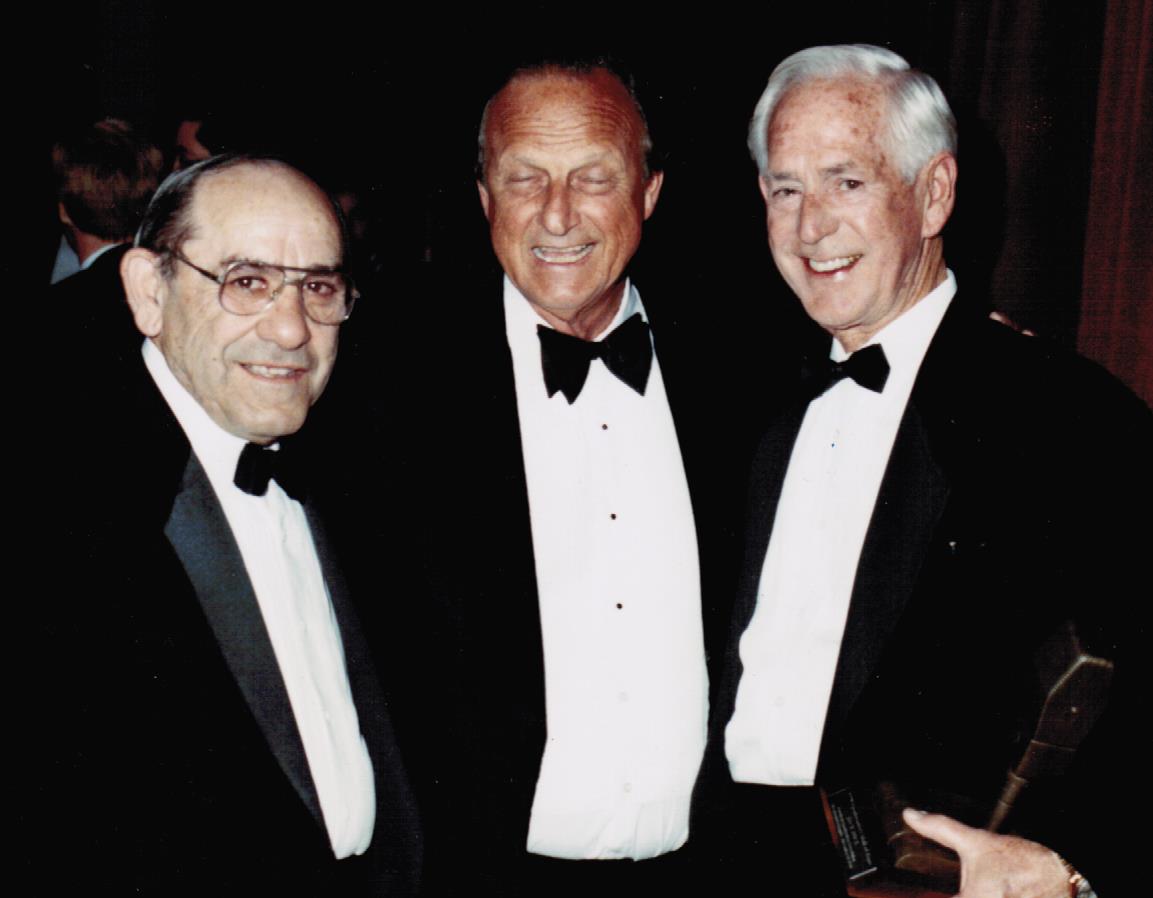 Yogi Berra, Stan Musial and Jack Buck -6th annual ASA HOF Dinner, 11/29/90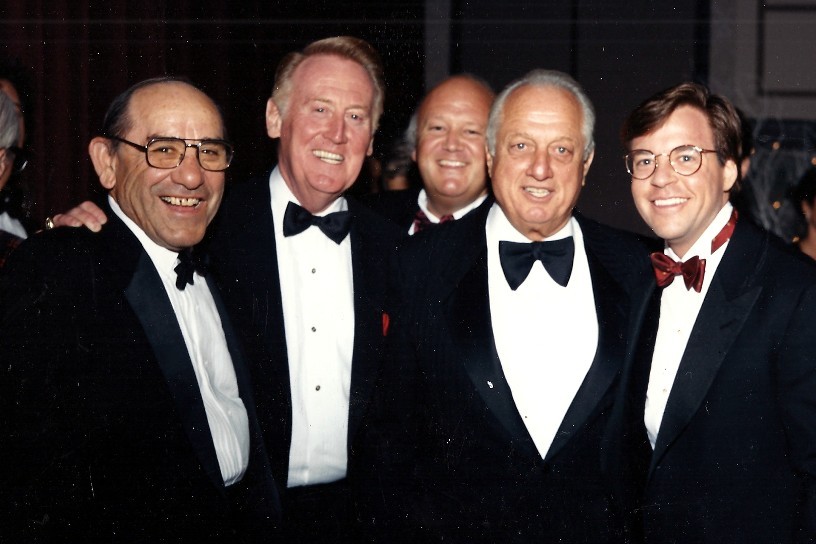 Yogi Berra, Vin Scully, Jon Miller, Tommy Lasorda and Bob Costas - 8th annual ASA HOF Dinner, 12/3/92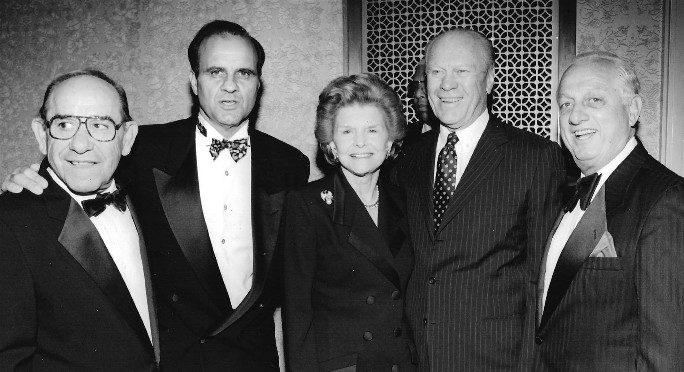 Yogi Berra, Joe Torre, President and Mrs. Gerald Ford, and Tommy Lasorda - 10th annual ASA HOF Dinner, 11/30/94