Tim McCarver Sets World Series Broadcast Record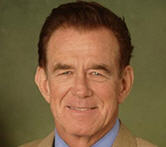 Tim McCarver called his 16th World Series this year, the most ever for a TV analyst. But his longevity goes way back. McCarver, who recently turned 64, had a Major League Baseball catching career spanning four decades- 1959-80. He spoke to USA Today's Michael Hiestand about talking for a living.
Q: Where's the line between analysis and over analysis?
A: You don't have to say something every time there's a replay. I was guilty, in the early part of my career, of overanalyzing. I know that's not true anymore.
Q: How does playing on two Series champs (1964, 1967) compare to working a Series on TV?
A: Broadcasting a Series is so much tougher than playing. When you're playing, you can do something about things physically. On TV, there's nothing you can do, except prepare.
Q: How'd you get into TV?
A: In 1977, I was playing for the Phillies and got an offer to do TV in Toronto. But the Phillies thought I could still play and gave me at least a one-year deal to play, then two years for TV for whenever I quit. It was the first time I'd ever had more than a one-year contract. I played three more years.
Q: Get any coaching for TV?
A: I have never taken a lesson on how to talk in my life.
Q: How long do you plan to work?
A: I don't know. It's kind of a year-to-year thing. I like staying busy. But just like for everybody else, the travel is tough. But the post season is thrilling.