National Academy of TV Arts & Sciences Announces Winners of the 33rd annual Sports Emmy Awards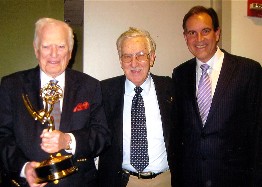 Jack Whitaker, Lou Schwartz and Jim Nantz
May 1, 2012 - The National Academy of TV Arts & Sciences announced the winners of the 33rd annual Sports Emmy Awards last night at Lincoln Center's Frederick P. Rose Hall in New York City.
Winners in 33 categories were honored, including the presentation of the Lifetime Achievement Award by ASA Board member Jim Nantz to ASA Hall of Famer Jack Whitaker.
The awards were presented by a distinguished group of sports figures and television personalities including ASA members Michele Tafoya, Cris Collinsworth, and Joe Buck, as well as Mary Carillo, Ernie Johnson and Bob Papa.
Emmy winners in the "Outstanding Sports Personality" category were Bob Costas (Studio Host - MLB Network), Joe Buck (Play-by-Play - FOX Sports), Cris Collinsworth (Sports Event Analyst - NBC), Michele Tafoya (Sports Reporter - NBC), and Charles Barkley (Studio Analyst - TNT/NBA-TV).
Lou Schwartz, President of the American Sportscasters Association, was there to greet and congratulate the winners as they came off stage holding their newly-awarded Sports Emmys.
The top five networks taking home awards were NBC (8), FOX (4), TNT (4), ESPN (3), and HBO Sports (3).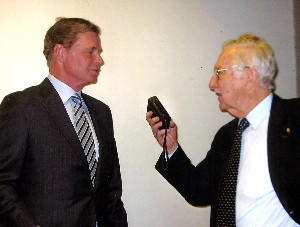 Lou Schwartz interviews talk show host Dan Patrick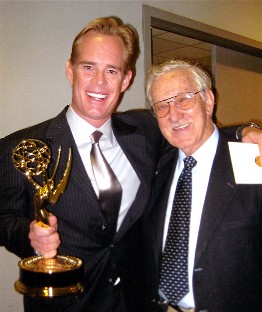 Joe Buck and Lou Schwartz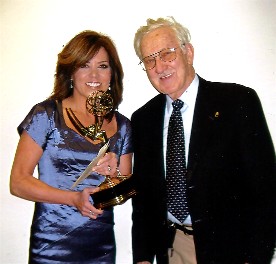 Michele Tafoya and Lou Schwartz