Ron Franklin Sues ESPN for
Wrongful Termination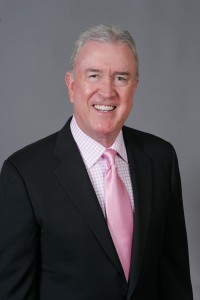 Ron Franklin has filed a lawsuit against ESPN for wrongful termination after the company dismissed Franklin, who had been with the company for 25 years, on Jan. 4.
Franklin, a college football and basketball announcer, declined to comment to USA Today about the details of the lawsuit.
Franklin reportedly made sexist comments to colleague and sideline reporter Jeannine Edwards. Franklin reportedly called her "sweetcakes," and when Edwards objected to that term, said, "Okay then, a**hole."
Franklin was originally pulled from the Fiesta Bowl broadcast team after the comments. He apologized at the time, saying, "I said some things I shouldn't have and am sorry. I deserved to be taken off the Fiesta Bowl."
Earlier in January, Franklin sent an e-mail to the New York Times after his firing.
"For anyone who has questioned whether I like women or not ... I have been married 45 1/2 wonderful years to the most beautiful and bright lady you have ever met. She is my rock." He added, "I just want this thing to end so we can have our lives back."
(via fanhouse.com)