Muhammad Ali


&


The American Sportscasters Association


(A Pictorial History)



by Lou Schwartz

FOR IMMEDIATE RELEASE
June 10, 2016 - All eyes were on Louisville, KY, today as the life of boxing legend Muhammad Ali was celebrated during a Memorial Service at the KFC Yum! Center in the Champ's hometown.
Those in attendance included former President Bill Clinton, NBC sportscaster Bob Costas, HBO Real Sports Host Bryant Gumbel, NBA Hall of Famer Kareem Abdul-Jabbar and former boxing champions George Foreman, Larry Holmes and Evander Holyfield.

The American Sportscasters Association joins in the celebration with this pictorial history of Muhammad Ali, who graced us with his presence at several of the ASA's Hall of Fame Dinners.

I hope you enjoy this look back at some of the special moments we shared with the man known as "The Greatest of All Time."
ASA 7th Annual Hall of Fame Dinner - 12/5/91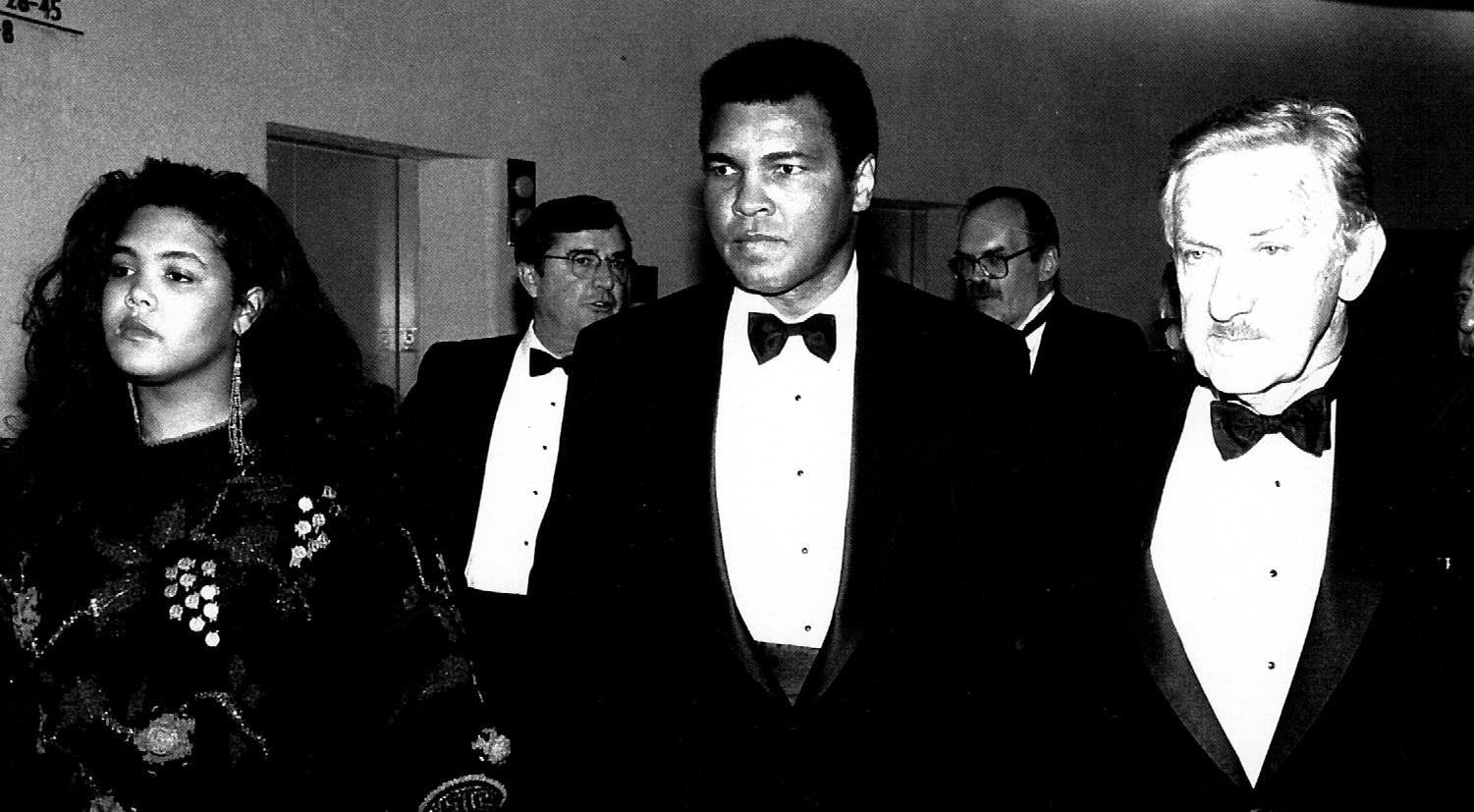 Khaliah Ali and Lou Schwartz escorting Muhammad Ali into the dinner reception held in the Grand Ballroom at the New York Marriott Marquis (former New York State Broadcasters President Joe Reilly is also pictured back left)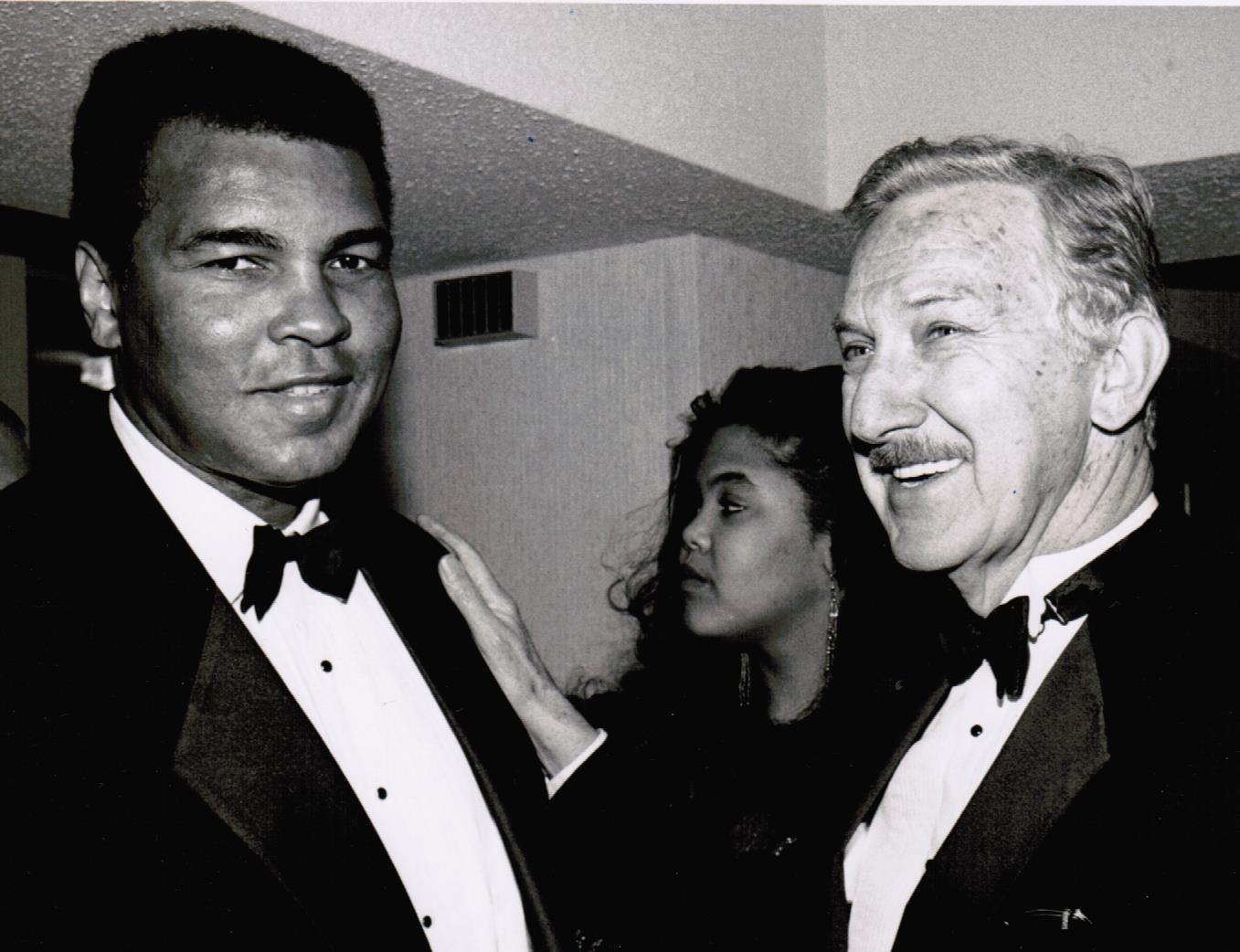 Muhammad Ali's great sense of humor breaks up ASA President Lou Schwartz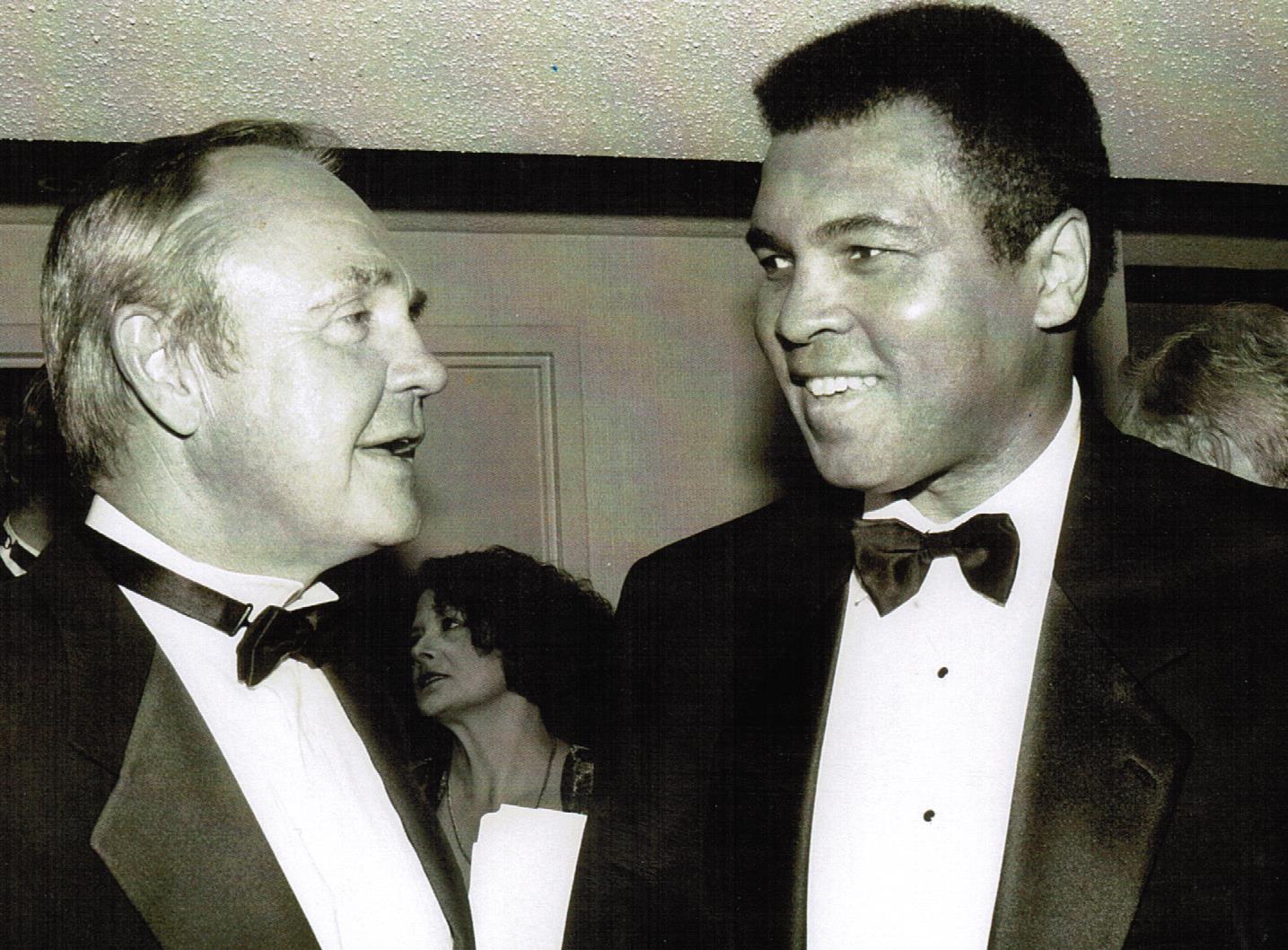 Muhammad Ali shares laugh with ASA Chairman and San Diego Padres TV voice Dick Enberg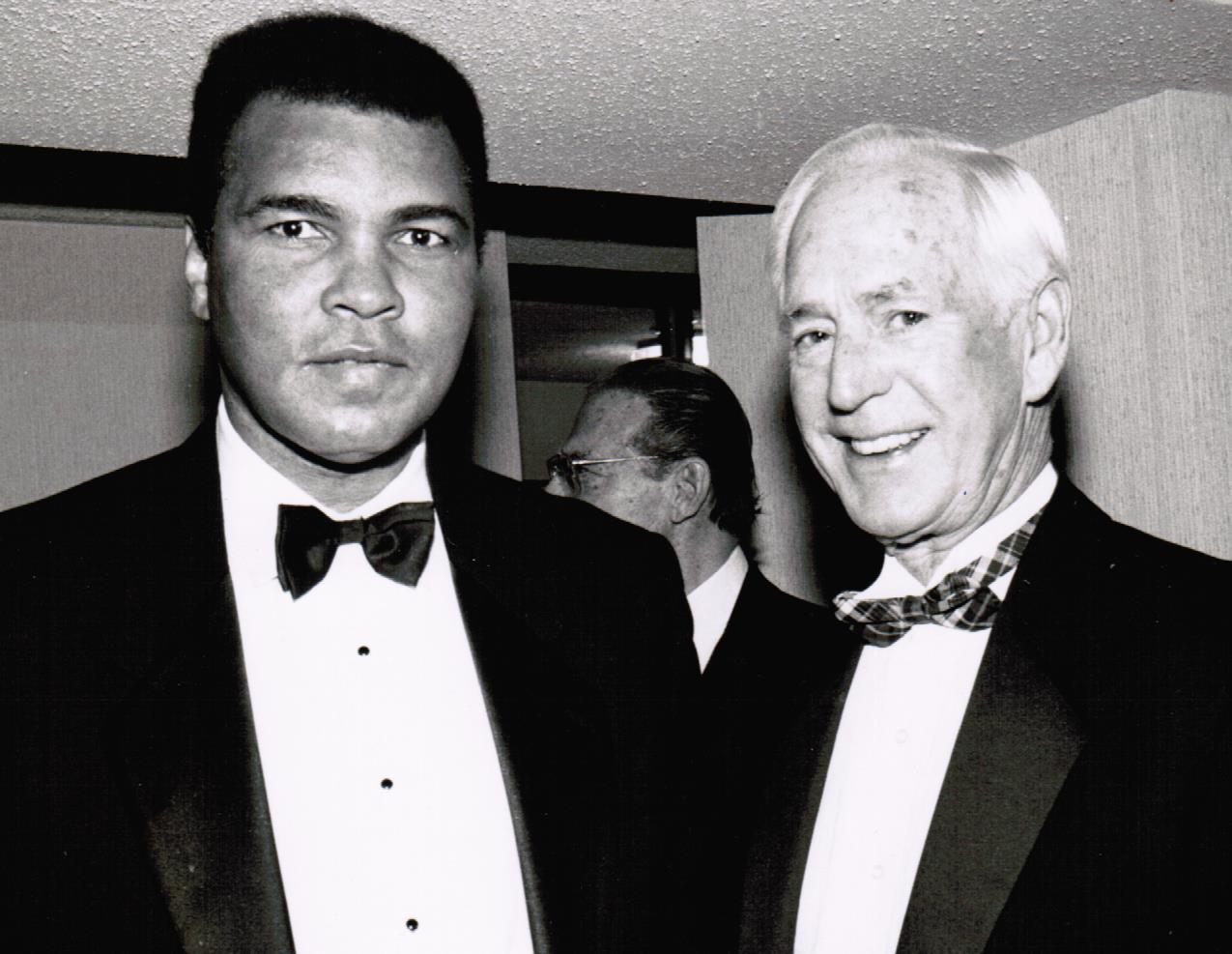 Muhammad Ali with ASA Hall of Famer and legendary St. Louis Cardinals broadcaster Jack Buck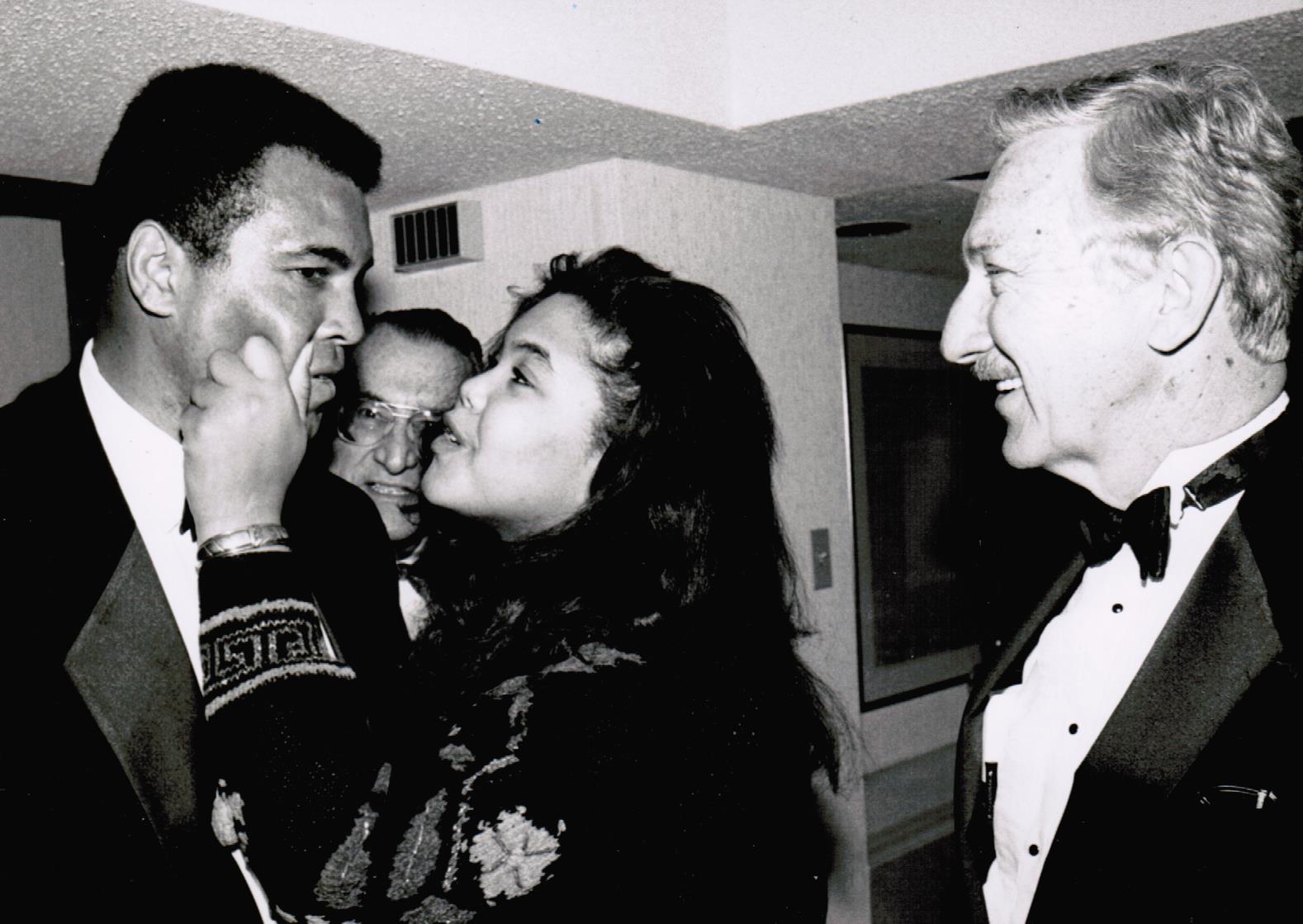 Khaliah Ali shows her Dad some love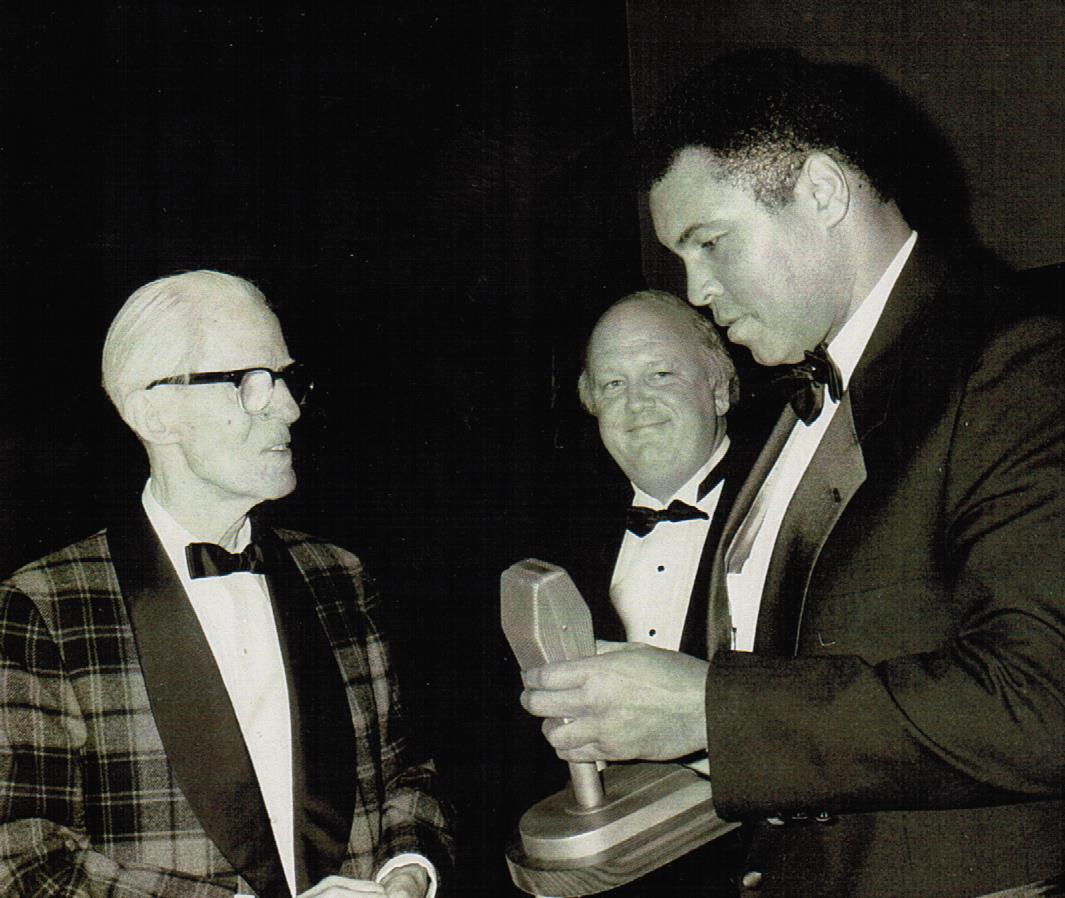 Muhammad Ali accepts the Sports Legend Award from the "Voice of Boxing" Don Dunphy and Master of Ceremonies, ASA Board Member and San Francisco Giants radio voice Jon Miller

ASA 9th Annual Hall of Fame Dinner - 12/2/93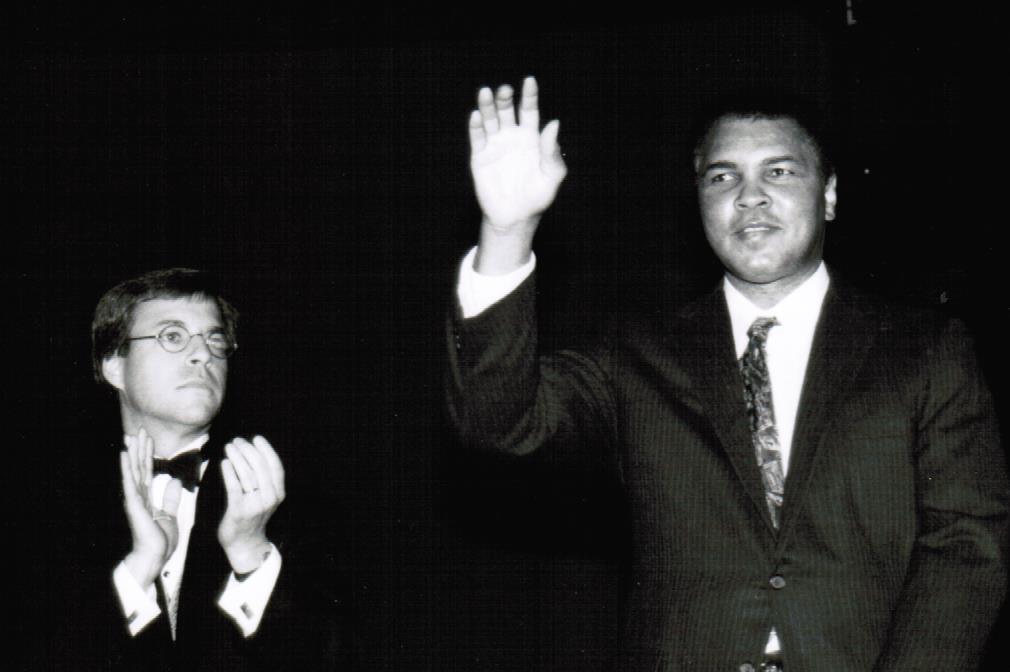 Muhammad Ali acknowledges a standing ovation as he is introduced to the over 600 guests at the ASA dinner by NBC sportscaster Bob Costas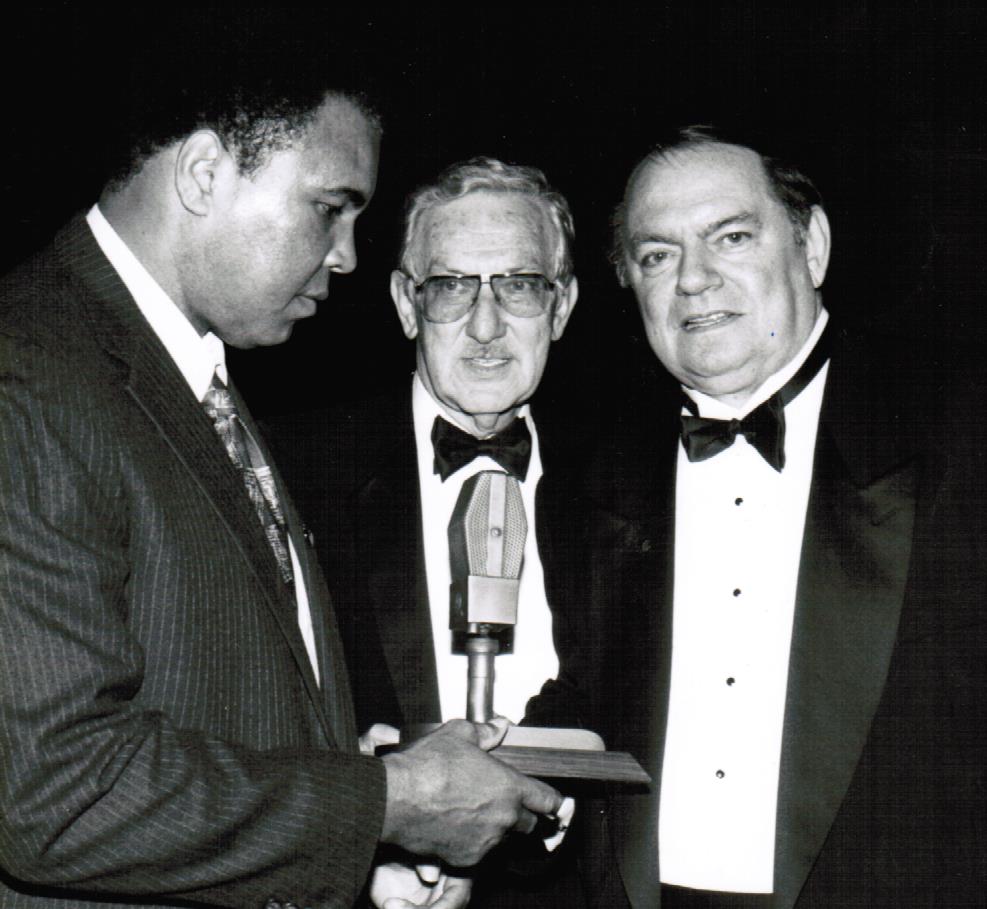 Muhammad Ali and Lou Schwartz present Hall of Fame Award to ABC Radio Executive Producer Shelby Whitfield who accepted for Howard Cosell who was unable to attend due to illness

ASA No Drugs! No Way! Program - Atlanta, GA - 5/28/92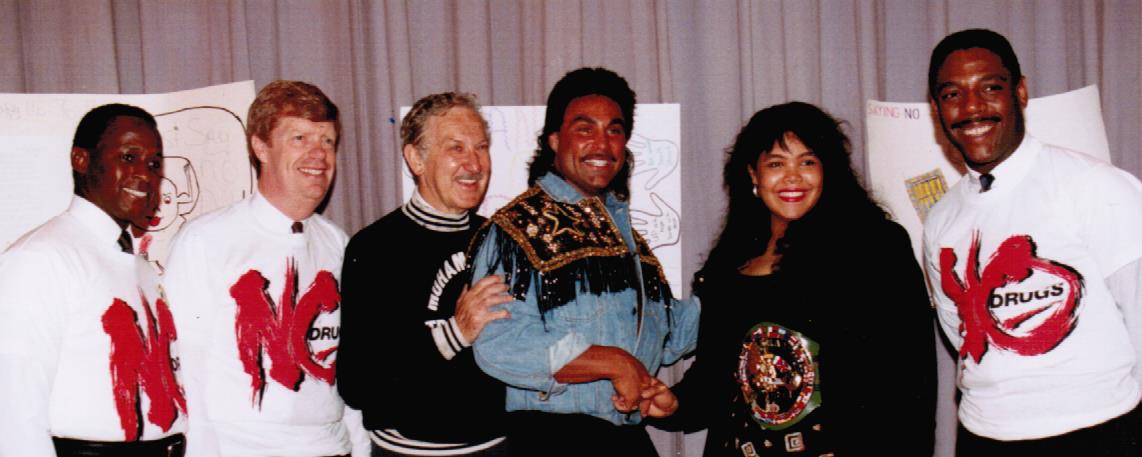 Atlanta Public School Official Dr. Norman Thomas, former Turner Public Relations Vice President Gary McKillips, ASA President Lou Schwartz, WCW Wrestler Jonny B Badd, Khaliah Ali  (wearing her Dad's Championship Belt) and former CNN sportscaster Fred Hickman
"Muhammad, you were always a champion and a good friend to the ASA and myself. I, along with millions of others, will never forget you. R.I.P."
                                                                             ~ Lou Schwartz
*                         *                              *