Michael Kay
NY Yankees Announcer
& ESPN Radio Host
Sidelined for Three Weeks
After Vocal Chord Surgery



by Lou Schwartz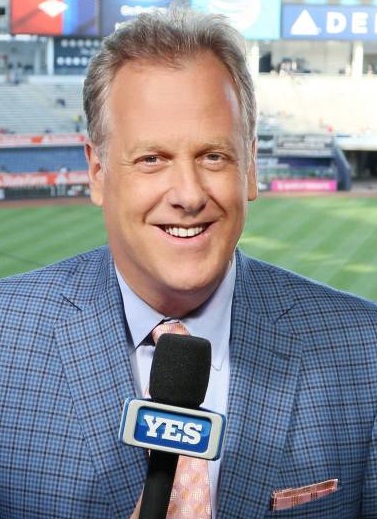 Michael Kay

FOR IMMEDIATE RELEASE

July 10, 2019 - Michael Kay, longtime TV voice of the New York Yankees and ESPN Radio talk show host, will be sidelined for approximately three weeks after having vocal chord surgery on July 9.

Kay consulted with Dr. Steven Zeitels, the founder and director of the Massachusetts General Hospital's Center for Laryngeal Surgery and Voice Rehabilitation last month, and it was determined that surgery was needed to remove a nodule on his vocal chord. This condition is common for those who overuse their voice.

Dr. Zeitels has performed this procedure on several other sportscasters including Fox announcer Joe Buck and ESPN analyst Dick Vitale. The two ASA members have reached out to Kay to offer their support.

For now, the 58-year-old tweeted that he has received doctor's orders to stay silent, but Kay hopes to be back handling the Yankees' play-by-play on the YES Network and hosting his ESPN Radio afternoon drive show in about a month.

*                             *                                 *