ASA's Gary McKillips featured in ABC/ESPN's "Ruffian"
to premiere June 9th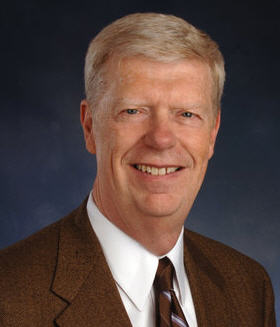 Atlanta sportscaster Gary McKillips, a member of the American Sportscasters Association Advisory Board, is featured in the new ESPN Original production, Ruffian, which will air on ABC Television in prime time, Saturday, June 9, in conjunction with the 139th runiing of the Belmont Stakes.
McKillips was recommended for the part by Louis O. Schwartz, president of the American Sportscasters Association, who has placed numerous sportscasters around the country in movie roles and commercial work.
Playing the legendary sportscaster Jack Whitaker, who provided commentary on what was known as the "Great Match Race." Staged on July 6, 1975 at Belmont Park, the race pitted undefeated filly, Ruffian, against the Kentucky Derby-winning colt Foolish Pleasure. Hailed as the "Battle of the Sexes," the two horses battled head to head until, at the one mile marker, Ruffian went down with a broken leg. She was eventually put to sleep and is the only horse ever to be buried at Belmont Park.
McKillips replicates Whitaker's on-air performance that was originally telecast to 18 million viewers in 1975.
In addition to acting, McKillips also served as the vice president of corporate and sports public relations for Turner Broadcasting and now reports on Atlanta's sports scene for AP Radio, MLB Radio on XM and various other networks and local market radio stations.
His public relations work also spans the telecommunications industry and education as head of public relations for the University of Tennessee system and now for the J. Mack Robinson College of Business at Georgia State University.
Ruffian stars Sam Shepherd and also features Frank Whaley, Nicholas Prior and Christine Bedford.
Contact: Lou Schwartz, ASA, 212—227-8080 or Gary McKillips, 404-463-9796