Marylou Whitney
Prominent Socialite and
Longtime ASA Member
1925-2019

by Patrick Turturro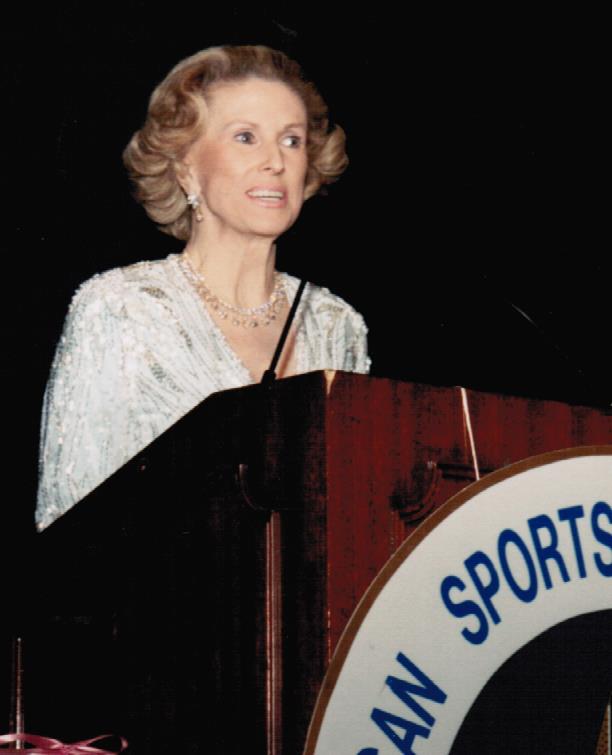 Marylou Whitney presents the "Upset of the Year" award at the 1992 ASA Hall of Fame Dinner

FOR IMMEDIATE RELEASE
August 8, 2019 - Marylou Whitney, the prominent socialite and longtime ASA member who passed away on July 19 at the age of 93, continues to be recognized for her contributions in Saratoga Springs, NY, and across the country.

The American Sportscasters Association owes her a debt of gratitude, since she was a strong supporter and dues-paying member of the ASA, as well as a friend of ASA President Lou Schwartz. She also served as the Honorary Dinner Chairman for the 1992 and '93 ASA Hall of Fame Dinners, both attended by over 600 people.

In 1992, Whitney presented the ASA's "Upset of the Year" award to former ABC Sports Vice President David Downs in recognition of the network's live coverage of the stunning victory of 17 to 1 long shot "Lil E. Tee"at the Kentucky Derby.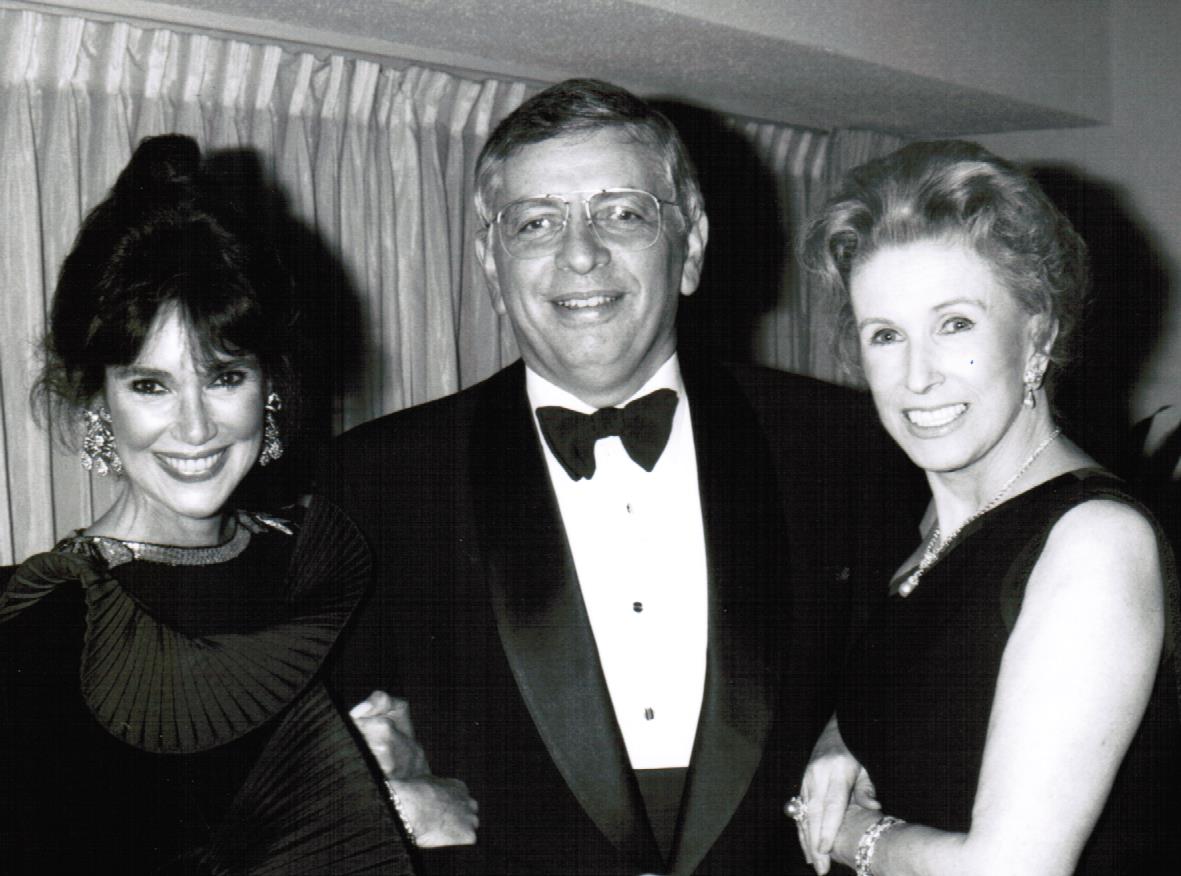 Former Miss America Mary Ann Mobley, former NBA Commissioner David Stern and Marylou Whitney at the 1993 ASA Hall of Fame Dinner

Whitney, in her role as ASA Dinner Chairman in 1993, celebrated the induction of ASA Hall of Famers Howard Cosell and Marty Glickman, as well as Sportscaster of the Year honors for Bob Costas, the Graham McNamee Award to Merle Harmon and Sports Legend Award to A.J. Foyt.

Known as "The Queen of Saratoga," Whitney had a passion for horse racing that began with her husband, Cornelius Vanderbilt Whitney, whose family purchased the Saratoga Race Course in 1900 and also helped create Belmont Park. After her husband's death in 1992, Whitney continued the tradition by opening her own stable, which produced over 200 winners.

Whitney threw lavish parties at her Cady Hill estate in Saratoga that were attended by prominent figures in business, sports and entertainment. ASA President Lou Schwartz was among her guests and forged a friendship with Marylou that resulted in her becoming active in the ASA.
Lou Schwartz, Marylou Whitney and Joe Reilly, former President of the NY State Broadcasters Association, at one of Marylou's gala events in Saratoga Springs, NY

In 1997, Whitney married John Hendrickson, a former aide to Alaskan Governor Walter Joseph Hickel, and the two continued philanthropic efforts, donating millions of dollars to medical facilities and research, museums, schools and other worthy causes across the country.

"I will always remember Marylou for her warm and outgoing personality, as well as one who never flaunted her wealth. She was a pleasure to be with. She was one of a kind," stated Schwartz.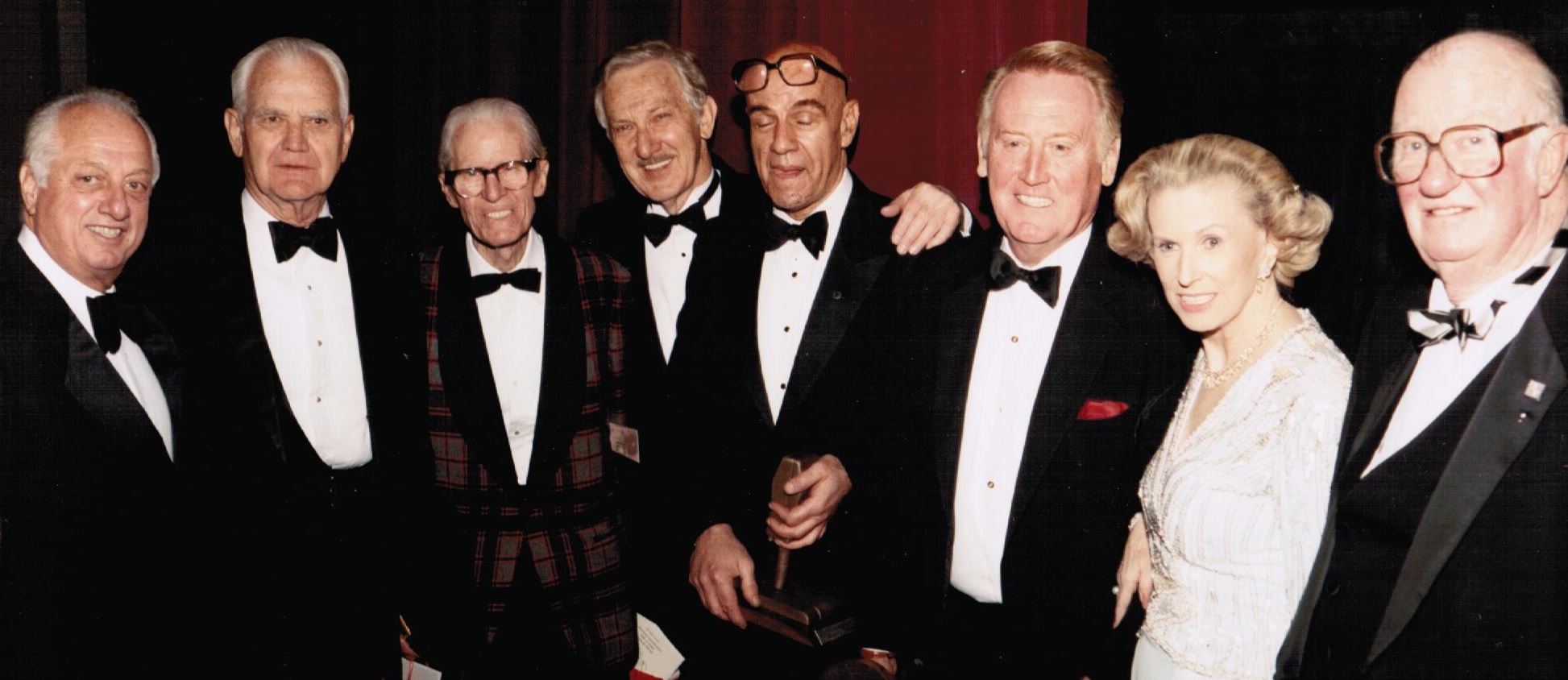 Tommy Lasorda, General William Westmoreland, Don Dunphy,Lou Schwartz, Bud Greenspan, Vin Scully, Marylou Whitney and Jack Brickhouse at the 1992 ASA Hall of Fame Dinner
*                               *                                          *