Tony Kubek Wins Ford C. Frick Award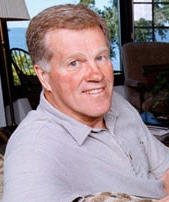 Tony Kubek, an analyst for the NBC Game of the Week, the Toronto Blue Jays and New York Yankees for 30 years, was selected as the 2009 recipient of the Ford C. Frick Award.
Kubek was the first exclusively television analyst to win the Frick Award, which has been presented annually since 1978. Kubek also became the first primarily television broadcaster to be honored since Bob Wolff in 1995 and the first Frick Award winner to have called games for a Canadian team.
"For an entire generation of baseball fans, Tony Kubek was the face and the voice of the game," said Hall of Fame President Jeff Idelson. "In the days before all-sports TV networks, Tony brought baseball into your living room every Saturday afternoon for almost three decades. His straightforward style, quick and detailed analysis and no-nonsense commentary on the game's nuances gave viewers an insider's look at what the players were experiencing on the field."
Kubek joined the NBC broadcast booth in 1965 after retiring as a player that year. He served as an analyst on backup games from 1966-68, then was elevated to the primary broadcast in 1969. He worked with play-by-play partners Jim Simpson, 1984 Frick winner Curt Gowdy, 1991 Frick winner Joe Garagiola and Bob Costas through 1989, then concluded his career with the Yankees and the MSG Network from 1990-94. He also worked on local television broadcasts for The Sports Network and CTV for the Blue Jays from 1977-89, introducing one of North America's largest cities to the game of baseball.
Kubek broadcast 11 World Series and 14 American League Championship Series for NBC as well as 10 All-Star Games. Kubek also called the final NBC Game of the Week on Sept. 30, 1989, and that fall's ALCS, which ended a 43-relationship between the network and Major League Baseball.