Tony Kubek Receives
Ford C. Frick Award
Kubek's Words Fitting Gateway to Hall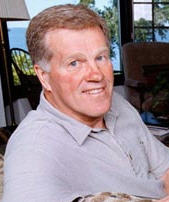 by Tim Britton, mlb.com
COOPERSTOWN, N.Y. -- Tony Kubek made a career in broadcasting with his quick wit and incisive analysis on the fly. So it was only fitting that when Kubek received the Ford C. Frick Broadcasting Award, he went to the podium without a written speech in hand.
"Unlike all the others, I have no script," said Kubek, who followed up a nine-year playing career with 30 years in broadcasting, most prominently with NBC.
As a shortstop for the Yankees from 1957-1965, Kubek made four All-Star teams, won three World Series and was named the 1957 American League Rookie of the Year.
But he made an even bigger mark as a broadcaster, serving as an analyst for NBC's "Game of the Week" from 1965-1989, as well as calling games for the Toronto Blue Jays (1977-1989) and New York Yankees (1990-1994).
At NBC, he broadcast 11 World Series, 14 American League Championship Series and 10 All-Star Games.
"There was a time when those of us who were players and were thinking of becoming broadcasters were encouraged to pay close attention to one man and the way he went about his business. That one man was Tony Kubek," said Hall of Fame pitcher Don Sutton, who has served as a broadcaster himself since 1989. "Tony Kubek's resume calls him a baseball analyst, but in the truest sense of the words, Tony Kubek was a complete baseball broadcaster."
During a speech that lasted just under 15 minutes, Kubek congratulated his fellow inductees and thanked his family, his bosses and his partners in the booth -- a list that includes fellow Frick Award winners Curt Gowdy (1984) and Joe Garagiola (1991). He paid tribute to the Hall of Famers behind him that made the game so exciting to broadcast, while singling out one player in particular.
Kubek turned to Henry Aaron behind him, talked of being there both when Aaron tied Babe Ruth's record and when he broke it, and addressed him to increasing applause.
"You are a gentleman, you are a leader, you showed character in spite of the bigotry and racism of people who tried to deny you that record," Kubek said. "You are someone that I hope all of our kids idolize and emulate. You overcame, Hank -- just like Jackie Robinson, the Reverend Martin Luther King, President Barack Obama -- you overcame."
Kubek, the first Frick Award honoree who worked exclusively with television, was glad to be part of a game that has had so much impact on American culture.
"I am so grateful that this game -- and we've still got a ways to go -- has pioneered so many things that are going on in our culture," Kubek said.
The broadcaster talked about walking around the streets of Cooperstown this weekend, amazed at all the smiling faces caused by the sport he loves. He and his daughter stopped by Doubleday Field on Friday morning to catch Ozzie Smith's "Play Ball" fundraiser, with Smith and fellow Hall of Famers Eddie Murray, Wade Boggs and Harmon Killebrew instructing fans, despite the rain.
Kubek, wearing the same suit he donned for his daughter's wedding two weeks ago, couldn't close without thanking his wife, Margaret, and his father, Tony Kubek Sr., who hit .304 in the Minor Leagues in the 1930s before giving up the game to help raise his family -- in the process passing a passion for the game along to his namesake.
"He always made sure there was a bat -- nails in it, electrical tape around it," Kubek said. "He supported me and gave me the opportunity to play any time I wanted to."
Not bad for a guy without a script.
Tim Britton is an associate reporter for MLB.com.