The American Sportscasters Association
Mourns the Loss of
ASA Hall of Famer Keith Jackson

by Lou Schwartz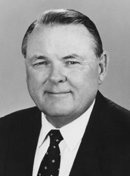 Keith Jackson

FOR IMMEDIATE RELEASE
January 15, 2018 - With the American Sportscasters Association still reeling from the loss of its Chairman, beloved broadcaster Dick Enberg, another one of its legendary voices has been silenced.
Keith Jackson, ASA Hall of Famer and voice of ABC's college football for over 30 years, passed away on January 12, 2018.  He was 89.
Jackson, who got his start in broadcasting in 1952 while attending Washington State University, was inducted into the ASA Hall of Fame in 1994. Bob Griese, his longtime friend and broadcast partner, presented him with the award.
Beginning in 1966, Jackson provided the soundtrack for college football on ABC Sports. His folksy style and colorful expressions like "Whoa Nellie" and "Fum-BLE!" endeared him to generations of fans. In all, Jackson called 16 Sugar Bowls and 15 Rose Bowls, which he nicknamed, "The Granddaddy of Them All."
Aside from the acclaim and notoriety he received for his work on college football, Jackson was also a mainstay on ABC's "Wide World of Sports," where he covered events in 31 different countries. He also worked 11 World Series, which included Reggie Jackson's three-homer game in 1977, and 10 Winter and Summer Olympics, one being the '72 games where Mark Spitz won a record seven gold medals. 
Many might not remember, but Jackson was also part of the original "Monday Night Football" broadcast team alongside Howard Cosell and Don Meredith when the legendary series made its debut in 1970.
Our thoughts and prayers go out to Keith's wife, Turi Ann, and three children, Melanie Ann, Lindsey and Christopher.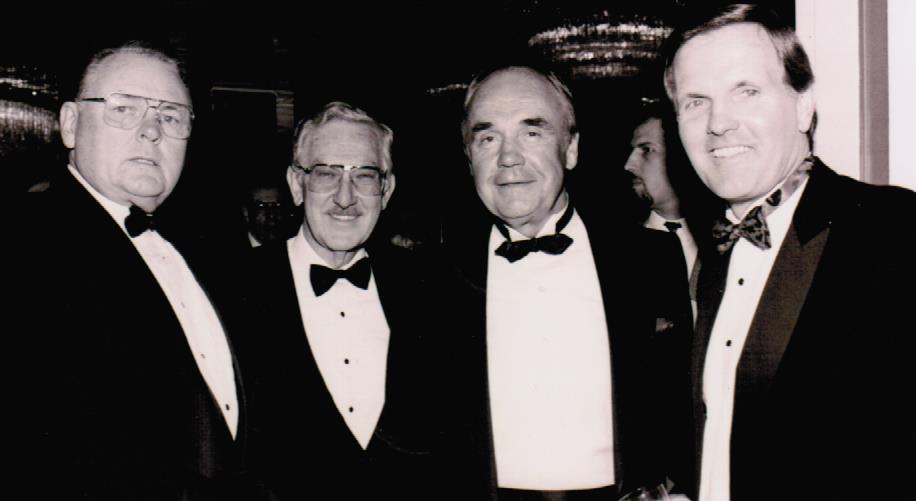 Keith Jackson, Lou Schwartz, Dick Enberg and Bob Griese - 10th annual ASA Hall of Fame Dinner - 11/30/94
*                              *                                *