Joe Garagiola,
Hall of Fame Broadcaster and
ASA Humanitarian Award Recipient, Dies



by Lou Schwartz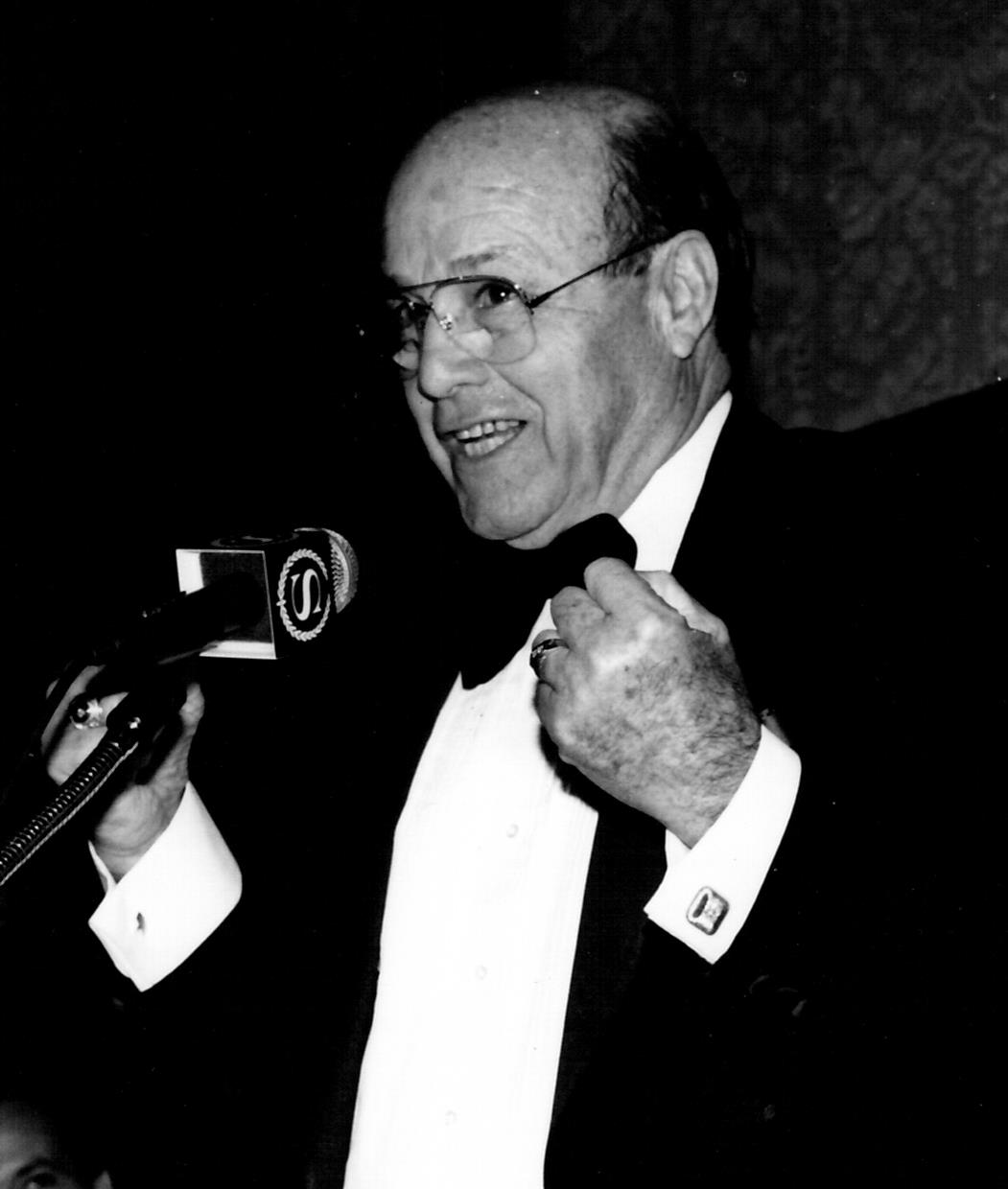 FOR IMMEDIATE RELEASE
March 24, 2016 - Joe Garagiola, Hall of Fame broadcaster for nearly 60 years and recipient of the American Sportscasters Association's Humanitarian Award, died on March 23, 2016. He was 90.

A St. Louis native, Garagiola was a highly touted prospect along with his childhood friend, New York Yankee great Yogi Berra. He signed with the Cardinals at the age of 16 and made his major league debut in 1946. After a nine-year career in the majors, Garagiola set his sites on broadcasting.

In 1961, after several years of doing Cardinals games on KMOX Radio, Garagiola  began a nearly 30-year association with NBC. He hosted "The Baseball World of Joe Garagiola" and later alternated with broadcasting legend Curt Gowdy on play-by-play duties until he assumed the role full time in 1976 teaming with Tony Kubek.

Garagiola moved into the analyst chair in 1983 alongside Los Angeles Dodgers icon Vin Scully on the popular Saturday "Game of the Week." The formidable duo also called three All-Star Games and three World Series, the last coming in 1988.

Garagiola, who received the Baseball Hall of Fame's Ford C. Frick Award in 1991, also worked as a part-time color analyst for the Arizona Diamondbacks from 1998-2012 where his son, Joe Jr., served as the General Manager. His official retirement came in 2013.

Aside from his baseball duties, the versatile Garagiola was also a co-host on the "Today Show," a fill-in host for Johnny Carson on the "Tonight Show" and hosted several game shows including "To Tell the Truth."

Among his many philanthropic endeavors, Garagiola was passionate about helping the children of the St. Peter's Mission School on the Gila River Indian Reservation just south of Phoenix, Ariz. He also took up the fight against smokeless tobacco in baseball and was a former President of the Baseball Assistance Team (BAT) which helps former players, umpires and others in the game who have fallen on hard times.

In 1995, the ASA recognized Garagiola for his efforts by naming him the recipient of the Humanitarian Award. Longtime friend Yogi Berra presented Joe with the award at the eleventh annual ASA Hall of Fame Dinner at the Sheraton Hotel in New York City.

During his acceptance speech, Garagiola emphasized the importance of helping our young people.

"One hundred years from now, nobody is going to care what kind of house I lived in, what kind of car I drove, or how much money I had in the bank," Garagiola said. "But the world may be different because I was important in the life of a child. We all have that opportunity. Let's not blow it."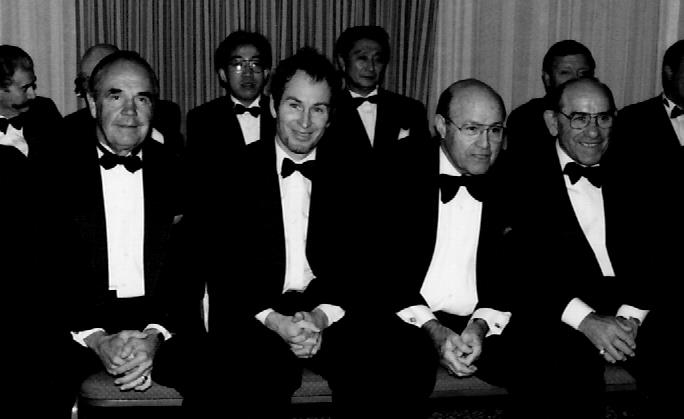 Dick Enberg, John McEnroe, Joe Garagiola and Yogi Berra at the 11th annual ASA Hall of Fame Dinner - 11/30/95
*                              *                                *