Jim Simpson, Longtime NBC & ESPN Sportscaster, Dies


by Lou Schwartz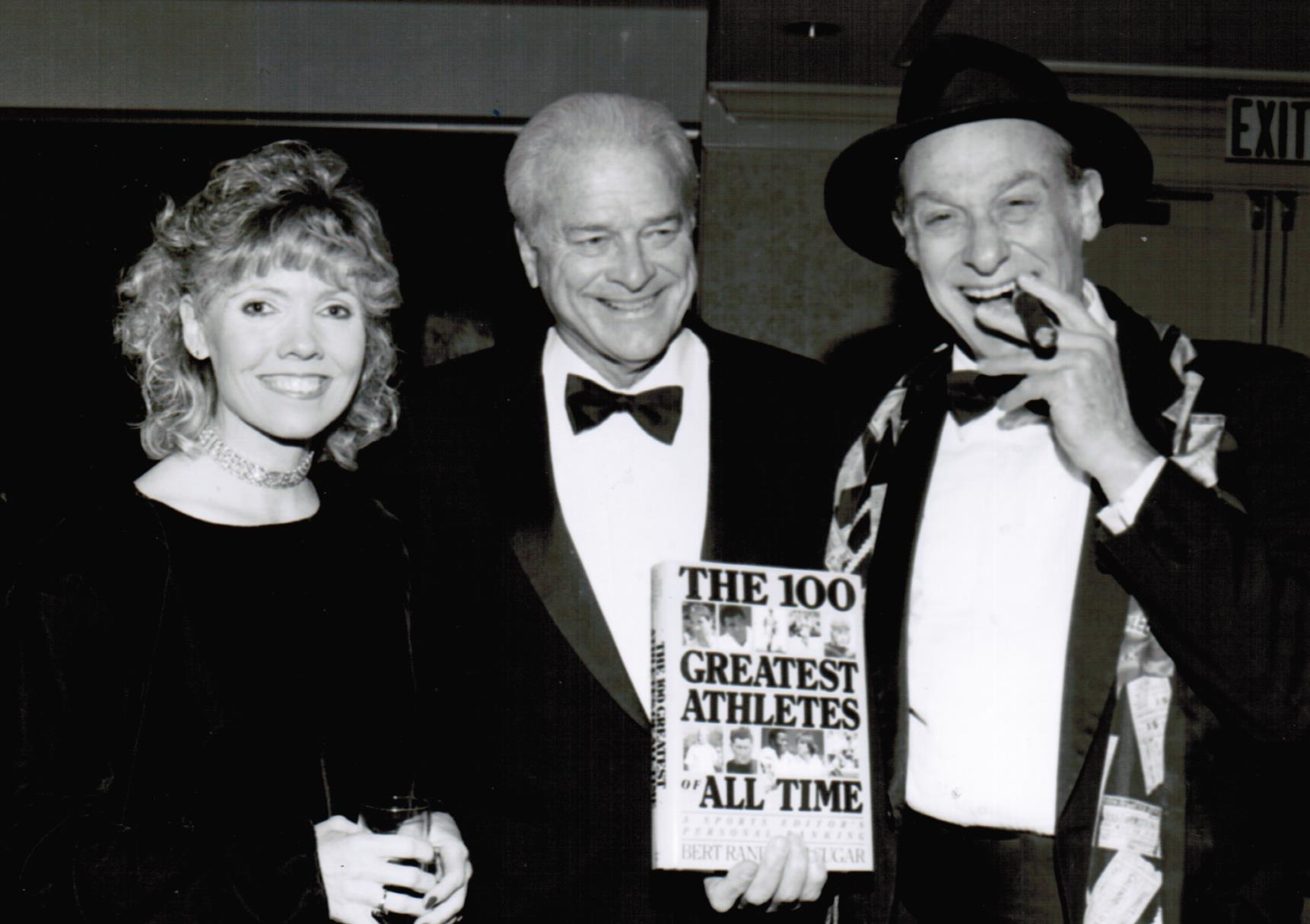 Jim Simpson (c) with sportscaster Leandra Reilly and "Voice of Boxing" Bert Sugar at the ASA's 11th annual Hall of Fame Dinner - November 30, 1995

January 14, 2016 - Jim Simpson, ASA Lifetime member who spent more than 50 years as both a local and national sportscaster with NBC and ESPN, died on January 13 in Scottsdale, Ariz. He was 88.

Simpson, a Washington, DC, native, got his start in sportscasting in 1943 while still in his teens as the host of a new show called "Hunting and Fishing with Jimmy Simpson" on WINX radio. He joined WWDC radio in 1945 and handled a variety of jobs, including covering the White House.

In 1949, Simpson entered the new medium of television and became the first sportscaster at  Washington's Channel 9 which later became WTOP. He also shared a half-hour news program with another broadcaster just getting his start in TV, future "CBS Evening News" anchor Walter Cronkite.

Throughout the 1950s and early '60s, Simpson was Washington's top rated sportscaster. He worked at WRC-TV Ch. 4 where he hosted a pregame show before Washington Senators games.

Simpson spent 15 years at NBC Sports starting in 1964 and was the No. 2 play-by-play announcer behind only ASA Hall of Famer Curt Gowdy. He covered the AFL, NFL, college football and major events such as the World Series, Wimbledon and the Olympics. He also provided the play-by-play for Super Bowl I on NBC Radio.

In 1979, ESPN brought Simpson aboard as their first play-by play announcer to lend some credibility to the upstart network. He broadcast ESPN's first televised NCAA college basketball game with an energetic former college coach by the name of Dick Vitale.

During his over 50 years in broadcasting, Simpson worked with renowned announcers such as Red Barber, Jim McKay, Vin Scully and Mel Allen, and sports stars Red Grange, Arnold Palmer, Tony Kubek and Sandy Koufax. His resume includes 16 baseball All-Star games, 14 Olympic Games, all the Grand Slam events in tennis and golf, 14 college football Orange Bowls, six Super Bowls and six World Series.

Simpson, who covered his last Olympics in 1996 in Atlanta,  received the Lifetime Achievement Award from the National Academy of TV Arts and Sciences in 1998.
*                       *                               *