Jack Ramsay, Hall of Fame Coach and
Longtime Broadcaster, Dies


by Patrick Turturro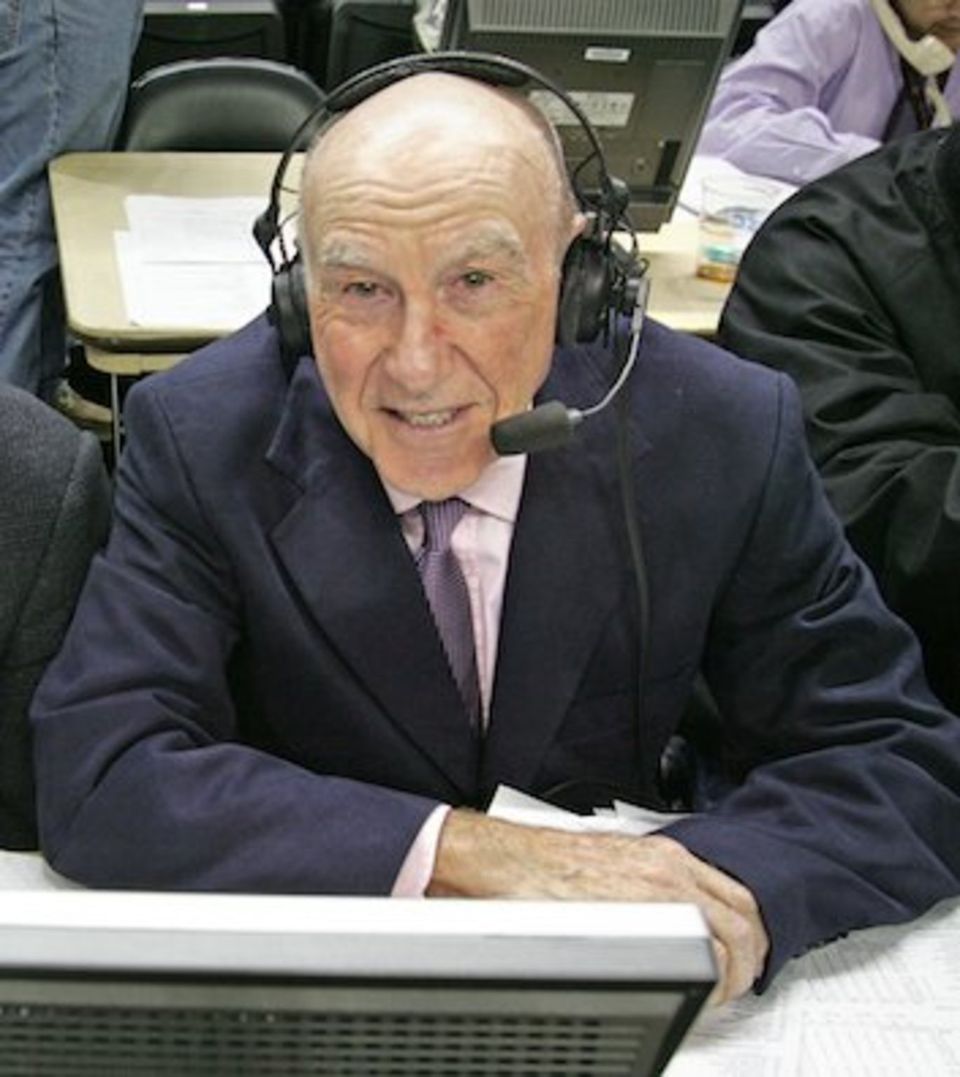 April 29, 2014 - Jack Ramsay, Hall of Fame basketball coach and respected broadcaster for the Miami Heat and ESPN, died on April 27, 2014, after a long battle with cancer. He was 89.

Known as "Dr. Jack,"(he earned a doctorate from the University of Pennsylvania in 1949) Ramsay began his coaching career in 1955 at his alma mater, St. Joseph's College, in his hometown of Philadelphia. Amassing an astounding 234-72 record, he guided the Hawks to seven NCAA Tournament appearances and one visit to the Final Four.

Ramsay joined the professional coaching ranks in 1968 with the Philadelphia 76ers and then it was on to the Buffalo Braves before arriving in Portland in 1976. With a Trailblazers team that featured ASA Board Member Bill Walton, Lionel Hollins and Maurice Lucas, Ramsay delivered an NBA championship in his first season, beating the 76ers in six games for the title.

When his coaching career ended in 1988, Dr. Jack brought his vast basketball knowledge into the broadcast booth. After a short stint with the 76ers, he spent eight seasons as an analyst for the Miami Heat where Ramsay's passion for the game resonated over the airwaves. On a nightly basis you could hear, "Zo with the stuffa!" for an Alonzo Mourning dunk, or "Bottom of the net!" when sharpshooter Tim Hardaway hit a three-pointer. In 2000, Ramsay joined ESPN, where he would spend the next 13 years before his health issues forced him into retirement.  

Among his many awards and honors, Ramsay was inducted into the Naismith Basketball Hall of Fame in 1992 and was voted as one of the 10 greatest coaches in NBA History as part of the NBA's 50th Anniversary in 1996.
*                      *                            *