The Eagle Has Landed
Ian Eagle on the
Nets' New Home in Brooklyn

(courtesy of "The Score Hears" New York Daily News, 1/27/13)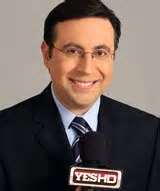 Winning is better than losing — just ask Ian Eagle. The Nets were so awful during most of the 19 years the veteran broadcaster has called their games that he says he sometimes wondered if anybody was even watching.

"It's nice that the team is relevant, which was not part of the equation for a long time," says Eagle, longtime ASA member who has called more than 500 Nets games since he joined YES in 2002. "I would come across people who said, 'I loved you on WFAN (his employer in the 1990s). What are you doing now?' "

Eagle says the Nets' move to Brooklyn was one of those rare instances when reality surpassed the hype.

"The crowds are an eclectic mix," he says. "There are true-blue Nets fans, NBA fans and Brooklyn hipsters. It's made for an environment unlike any other in the NBA right now."

Eagle says he's a fan of Barclays Center:

"When you walk in as a basketball fan, it feels like you are attending an event. They struck the right balance with the lighting and the concourse. It feels very intimate."

The broadcaster says the Nets' budding rivalry with the Knicks will become the real deal only after the teams meet in the playoffs, which could certainly happen this spring. "True rivalries develop over time," says Eagle. "You need a playoff series."

Here's a cool tidbit about Eagle: His father is the comedian and actor Jack Eagle, best known as Brother Dominic, the medieval monk in the 1970s Xerox commercials.