Ian Eagle Named to
ASA Advisory Board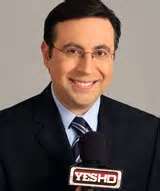 September 27, 2013 - Ian Eagle has been named to the American Sportscasters Association's Advisory Board, replacing the late Pat Summerall, it was announced by Louis O. Schwartz, ASA President.

Eagle began his career while attending Syracuse University, calling Orangemen football, basketball, and lacrosse on the student-run station, WAER Radio. Following his graduation in 1990, Eagle joined WFAN Radio in New York City where he served as a producer, talk show host, and did pre-and post-game interviews for the Jets.

Eagle moved to CBS Sports in 1998 as an announcer of NCAA basketball, tennis and the NFL. He was promoted to the No. 3 NFL announcing team in 2010, pairing with Hall of Fame quarterback Dan Fouts, a position he still holds today. Eagle also does play-by-play of Westwood One Radio's "Thursday Night Football."

For the past 18 seasons, Eagle has been the play-by-play voice for the New Jersey/Brooklyn Nets on SportsChannel, Fox Sports Net and the team's current home, the YES Network.
"It was not easy to replace the legendary Pat Summerall, who died on August 16, 2013, on our Board, said Schwartz. "So we are delighted that Ian has agreed to serve. We look forward to his input as to how we may continue to grow as the 'Voice of Sports.'"

Other members of the Advisory Board include Marv Albert, Todd Ant, Scott Clark, Bob Costas, Donna de Varona, Tommy Heinsohn, Gary McKillips, Jeannie Morris, Robin Roberts, Bill Schweizer, Lesley Visser and Dick Vitale.

*                      *                             *