Ed Ingles
Longtime WCBS Radio
Sports Anchor Dies at 87



by Lou Schwartz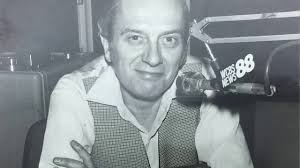 Ed Ingles

FOR IMMEDIATE RELEASE

March 7, 2020 - Ed Ingles, longtime sports update anchor for WCBS Radio who later mentored countless aspiring sportscasters as a professor at Hofstra University, died on March 6 after a battle with cancer. He was 87.

Ingles, whose career spanned 60 years on New York radio, joined WCBS in 1973 and worked there for 24 years, serving as the station's morning drive sports anchor and later as Sports Director.

He was also a reporter for the New York Jets, called St. John's University men's basketball as well as golf, tennis, horse racing and auto racing and worked several Olympics. He's been credited with pioneering radio sports updates, not just giving you scores but stories you could "hang your hat on" as he once said.

Ingles also had a second career as a professor at Hofstra University where he shared his years of experience and knowledge with aspiring sportscasters, including Hofstra alum Marc Erany, Sports Director of 1010 WINS. "Ed knew what it took to be great," Ernay said. He knew how to guide someone from how good they were to be that much better. That is the legacy of Ed Ingles."

Ann Liguori, a Lifetime ASA member and pioneer in women's sportscasting stated, "Ed was a giant in radio and academia, influencing and inspiring so many. He set the standard for all of us New York sports radio people, on and off the air. He had a giant heart to match. Ed was the epitome of class. A true gentleman," concluded Liguori.
*                          *                                *