Ed Hookstratten, ASA Member, Famed Attorney and Agent, Dies

by Lou Schwartz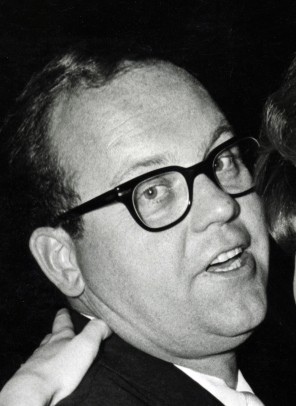 Ed Hookstratten, ASA member, attorney and agent who represented an array sports, news and entertainment icons including Elvis Presley and Johnny Carson, died on January 22, 2014, due to complications from congestive heart failure. He was 83. 

During a career that spanned over 50 years, Hookstratten's client list also included high caliber sportscasters Vin Scully, Dick Enberg, Dick Stockton, Don Meredith and Merlin Olsen, as well as veteran newsman Tom Brokaw.

Known as "The Hook," Hookstratten was relentless in his approach when negotiating on behalf of his clients. The mere presence of Hookstratten struck a measure of fear into those on the other side of the bargaining table, and he had a reputation for orchestrating innovative, lucrative and unprecedented deals for his clients.

In 1970, he brokered a deal for Washington Redskins coach George Allen making him the highest paid coach at the time with a $125,000 annual salary, a chauffeur and an unlimited expense account.

When Bryant Gumbel made the move from NBC to CBS in 1997, Hookstratten was able to secure  a contract for the former "Today" show host which included a salary of nearly $5 million a year.

"My father was a larger than life personality in a town that specializes in them," said his son, Jon, who is the Executive Vice President of Fox Broadcasting. "He was obsessed with taking care of his clients who became part of his family."

Born on June 12, 1930, in Whittier, Calif., Hookstratten attended the University of Southern California on a baseball scholarship and graduated in 1962 with a degree in business. Five years later, he received his law degree from Southwestern School of Law.
 
One of his longstanding clients was legendary Los Angeles Dodgers announcer and ASA Hall of Famer Vin Scully.

"Ed Hookstratten was a brilliant lawyer, my representative and one of my dearest friends in the world," Scully said in a statement. "He introduced me to my wife Sandi, was our best man at the wedding and was there for me during my darkest hours. My heart goes out to his family with deepest sympathy."

Hookstratten is survived by his wife, Aimee Richelieu; two children from his first marriage to the actress Pat Crowley; two children from his second marriage; a brother; and five grandchildren.

*                     *                          *