5 Questions for Don Criqui
by Andrew Marchand, NY Post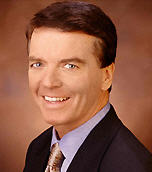 Recently, theNew York Post's Andrew Marchand spoke with CBS and ESPN sportscaster Don Criqui. A longtime member of the ASA, Criqui has been broadcasting for 41 years and is in the Pro Football Hall of Fame. Next season will mark his 40th year doing the NFL.
Who is the most memorable analyst you have ever worked with?
It happens to be the first guy I worked with, Norm Van Brocklin, the Hall of Fame quarterback with the Eagles. He was just a very unusual, different guy. Van Brocklin had a nickname for everyone. He called me the French Phantom- I'm mostly Irish, but my name is French. We did the New Orleans Saints the first year we worked together. He used to get a little (raucous) late in the evening. I would have to give him the slip, so he called me the French Phantom.
What's the biggest difference between now and when you started, in the mid-60s?
When I started doing games, the players wore Roman numerals.
You grew up in Buffalo. Did you want to be a sportscaster?
I used to listen to the Yankees with Mel Allen. I thought he was just a great baseball announcer in the way he would say things. The guy I learned most from, and a guy who has been in New York for many years, is Bill Mazer. I learned how to do play-by-play by listening to Mazer do Cansisius College basketball on the radio. He was an excellent play-by-play guy.
You are going to take a little bit of a historical perspective on this Big East Tournament title game on ESPN Classic. Who is the best Big East player of All-Time?
For sheer ability I don't think I've ever seen a guy better than Derrick Coleman- shooting, passing, everything. That's for the Big East. The best college basketball player I ever saw was Oscar Robertson.
How many more years do you want to broadcast?
I love doing it. If I didn't do this, I would have to get a job. As long as they will have me, I am going to keep coming/