Dick Enberg, ASA Chairman,
Among the 10 Finalists for the
2015 Ford C. Frick Award


by Lou Schwartz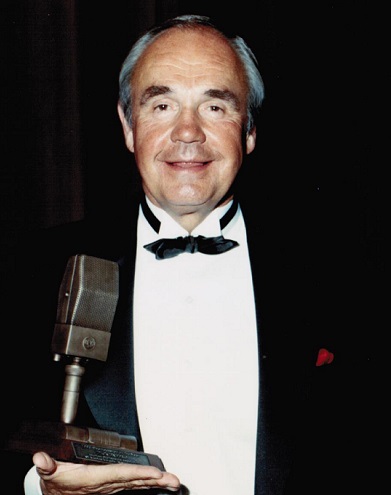 October 8, 2014 - Dick Enberg, ASA Chairman and current TV voice of the San Diego Padres, has been named as one of the 10 Finalists for the 2015 Ford C. Frick Award by the National Baseball Hall of Fame.

Those broadcasters being considered represent the "Living Room Era," whose most significant years fell during the mid-1950s through the early 1980s, as the game spread through television and into homes across the country.

Enberg, the television play-by-play announcer for the San Diego Padres since 2010, spent 11 years as a radio and TV voice for the California Angels (1968-78, 1985).  He was also part of NBC Sports' baseball post-season coverage during the early stages of his 25-year tenure as a top announcer for the network.  

In his more than 50 years as an announcer for NBC, CBS and ESPN, Enberg has broadcast a plethora of sports and events including the NFL, NCAA Basketball,  U.S. Open and Wimbledon Tennis, Masters Golf, and the Olympic Games. His work has earned him numerous awards and honors, including 13 Emmys, the Pro Football Hall of Fame's Pete Rozelle Award, the Basketball Hall of Fame's Curt Gowdy Award and five ASA "Sportscaster of the Year" Awards.

Joining Enberg on the ballot is Philadelphia Phillies announcer Richie Ashburn, Spanish language pioneers Billy Berroa and Rene Cardneas, St. Louis Cardinals and network announcer Dizzy Dean, Milwaukee/Atlanta Braves broadcaster Ernie Johnson, Sr., original New York Mets voice Ralph Kiner, Boston Red Sox broadcaster Ned Martin, Cincinnati Reds voice Joe Nuxhall and Chicago Cubs broadcaster Jack Quinlan.

The winner will be announced on Dec. 10 at Baseball's Winter Meetings in San Diego, Calif., and presented on July 25, 2015, during the annual Hall of Fame Weekend Awards Ceremonies in Cooperstown, NY.
                       *                      *                            *