The American Sportscasters Association Mourns the Loss of
ASA Chairman Dick Enberg

by Lou Schwartz
President, ASA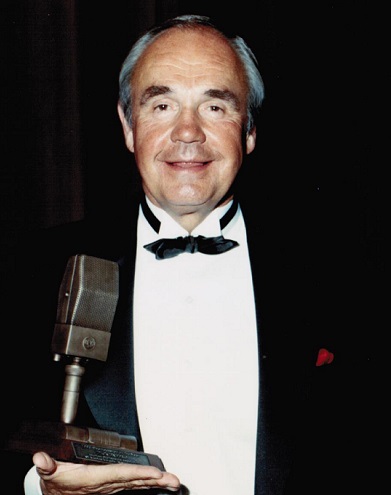 Dick Enberg
ASA's 1990 "Sportscaster of the Year" Award Recipient

FOR IMMEDIATE RELEASE

December 22, 2017 - The American Sportscasters Association and I are shocked and saddened by the sudden death of Dick Enberg, ASA Chairman and a close personal friend of mine for over 35 years.

Enberg died at his home in La Jolla, Calif., of an apparent heart attack while preparing to leave for Boston for a family holiday gathering. He was 82.

Among the legendary sportscasters that I have been fortunate enough to call friends, including ASA Hall of Famers Mel Allen, Red Barber, Jack Brickhouse, Jack Buck, Don Dunphy, Curt Gowdy, Ernie Harwell and others, Dick Enberg ranks at the top of the list as one of the greatest announcers our profession has ever known.

In his more than 50 years on the national stage with NBC, CBS and EPSN, Enberg was the voice behind every major sporting event, including 28 Wimbledons, 10 Super Bowls and eight NCAA men's basketball title games.

His work earned him countless awards and honors including 14 Emmys and induction into the football, basketball and most recently baseball Halls of Fame.  He is also a five-time winner of the ASA's "Sportscaster of the Year" Award.

The following are some of the fond moments we shared over the years at the ASA's annual Hall of Fame Dinners.

As my old friend would say, "Oh my!"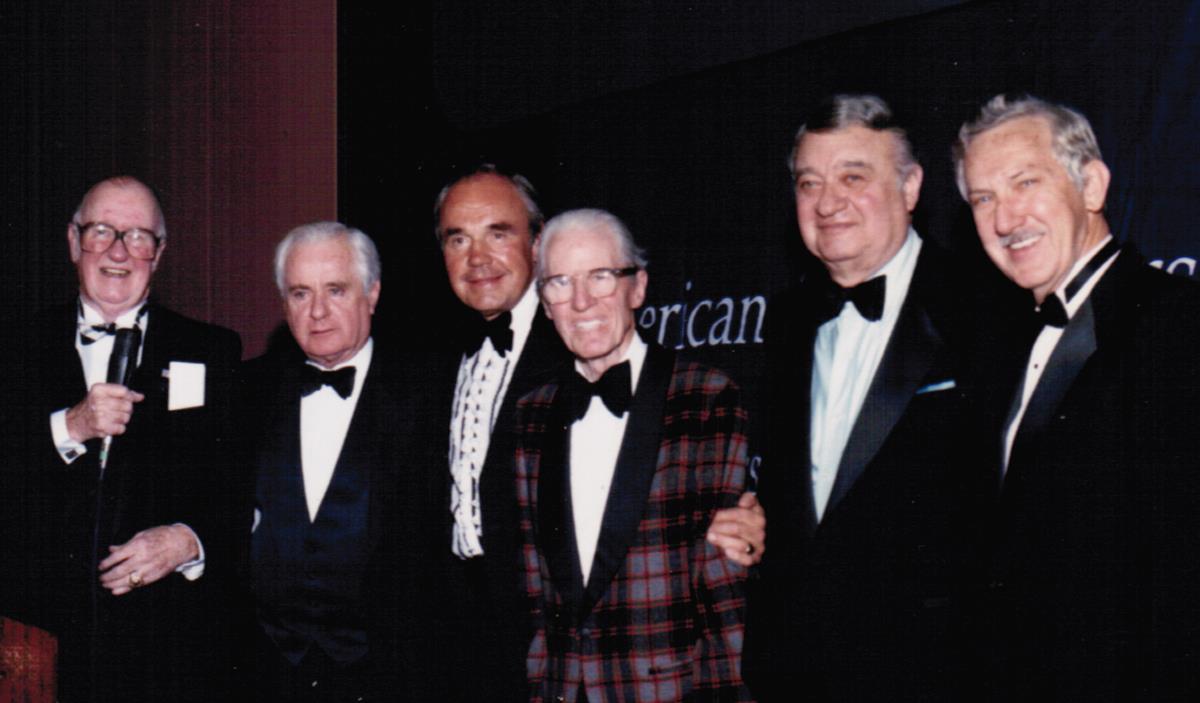 Jack Brickhouse, Curt Gowdy, Dick Enberg, Don Dunphy, Mel Allen and Lou Schwartz - 4th annual ASA Hall of Fame Dinner - 12/3/87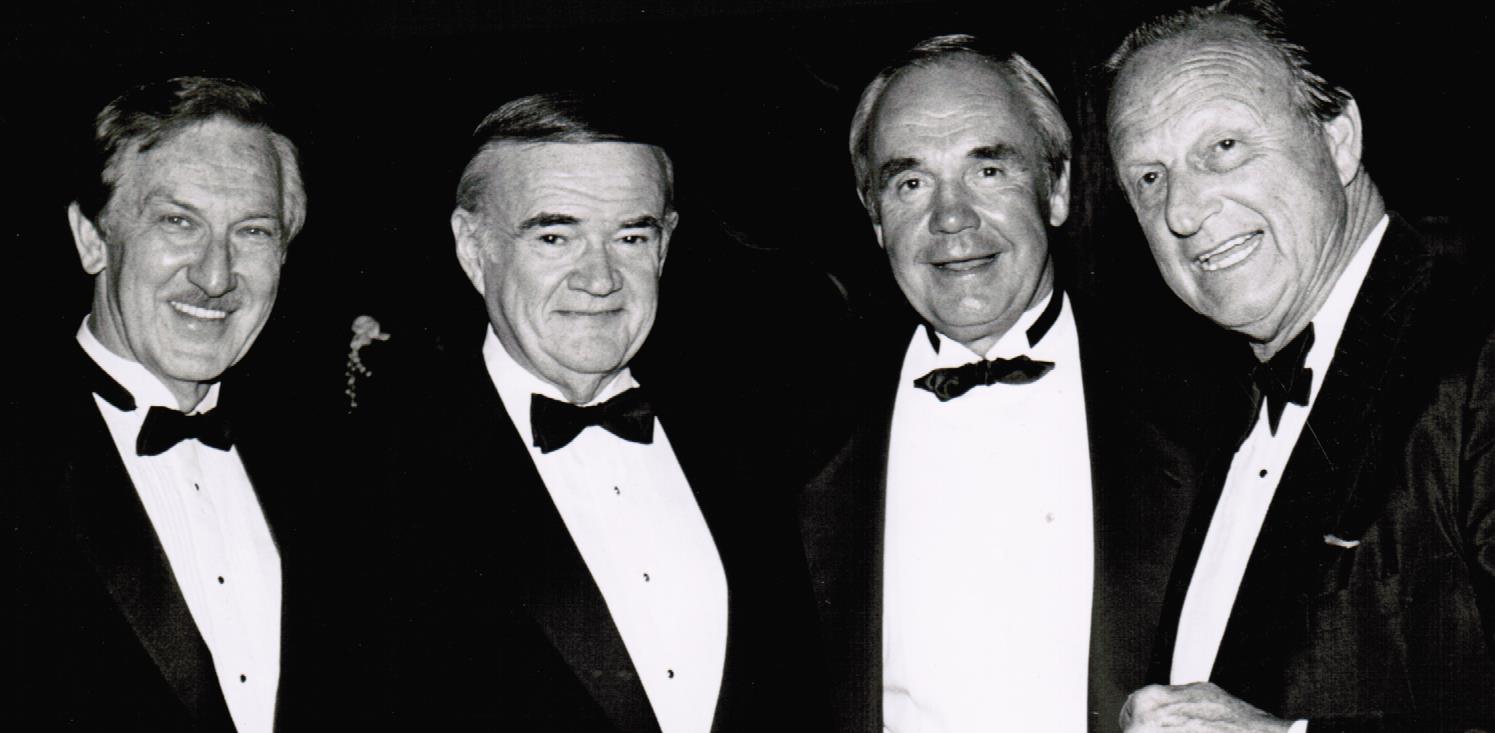 Lou Schwartz, Mike Roarty, Dick Enberg and Stan Musial - 6th annual ASA Hall of Fame Dinner - 11/29/90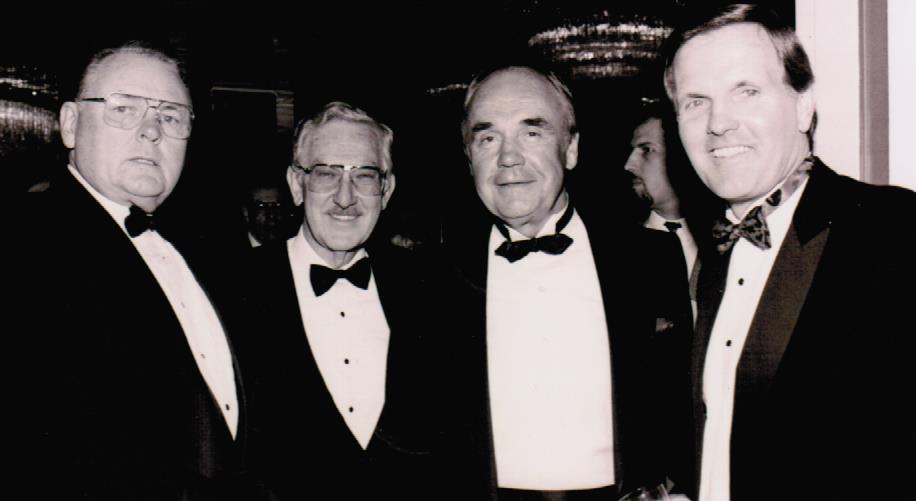 Keith Jackson, Lou Schwartz, Dick Enberg and Bob Griese - 10th annual ASA Hall of Fame Dinner - 11/30/94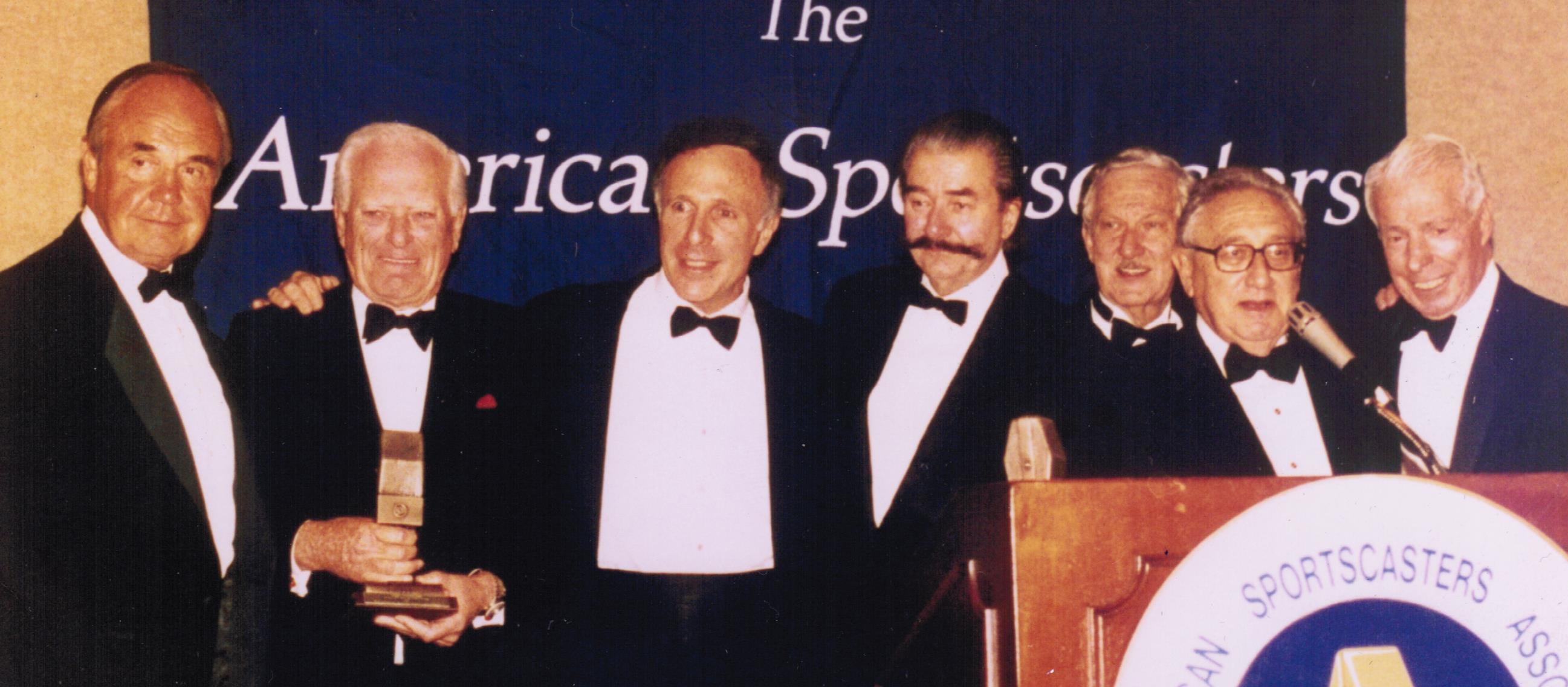 Dick Enberg, Jack Whitaker, Ron Shapiro, LeRoy Neiman, Lou Schwartz, Dr. Henry Kissinger and Joe DiMaggio - 12 annual ASA Hall of Fame Dinner - 4/23/98
"OH MY...WILL WE MISS YOU"

*                                      *                                       *