ESPN's Dana Jacobson Back on Air, Apologizes Again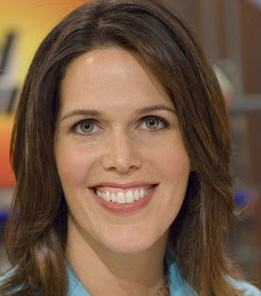 ESPN 2 "First Take" host Dana Jacobson returned to the air Monday, January 28, with another apology for comments she made at a Jan. 11 celebrity roast for ESPN Radio personalities Mike Greenberg and Mike Golic.
"I want to once again say how truly sorry I am for my poor choices and bad judgment that night," Jacobson said at the top of the program. "I've taken responsibility for what I did say and do that night."
Jacobson has been criticized for comments she made at the Atlantic City roast about the Notre Dame football program. The network deemed the remarks "inappropriate" and suspended her for a week. Jacobson issued an apology at that point.
A prominent Catholic group criticized Jacobson, and a small protest was organized outside of ESPN headquarters in Bristol, Conn., on Friday.
"Mistakes do not define us. It's how we respond to those mistakes that does," Jacobson said in her on-air apology. "I hope you forgive me, and allow my future to define me."