Bob Costas Receives Vin Scully Lifetime Achievement Award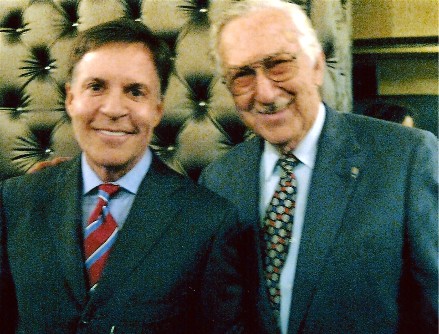 Bob Costas with ASA President Lou Schwartz

FOR IMMEDIATE RELEASE
May 21, 2013 - Bob Costas, veteran NBC Sports announcer for over 30 years, received the Vin Scully Lifetime Achievement Award from Fordham University's radio station, WFUV, during their annual Spring Gala at the Edison Ballroom in New York City.

Costas is the sixth recipient of the award, named after the legendary Los Angeles Dodgers announcer and esteemed Fordham graduate. Past honorees include inaugural recipient Vin Scully, Dick Enberg, Ernie Harwell, Pat Summerall and Al Michaels.
Aside from his many assignments at NBC, Costas does play-by-play for the MLB Network, where he also hosts "Studio 42 with Bob Costas." He has won a record 24 sports Emmy awards and his hosting of the 2012 Olympics for NBC was the tenth of his illustrious career.

ASA President Lou Schwartz was on hand to congratulate Costas, a longtime ASA Advisory Board member and four-time winner of the ASA's "Sportscaster of the Year" Award.

Also receiving an award was respected reporter, anchor and ABC News contributor Sam Donaldson, who was honored with the Charles Osgood Lifetime Achievment Award in broadcast journalism.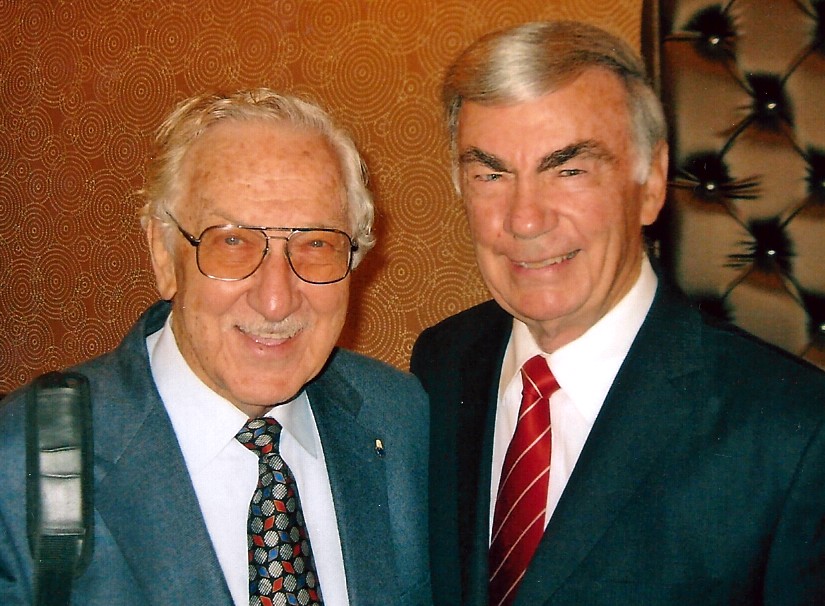 ASA President Lou Schwartz with Sam Donaldson
*                             *                          *