Bob Costas Speaks Out on Barry Bonds on "TODAY" Show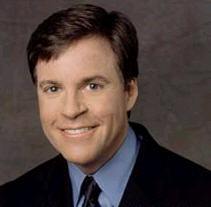 Barry Bonds' 755th career home run — to tie Hank Aaron's record — will be an "ambivalent" moment for many baseball fans because of allegations the Major League slugger used steroids to generate extra power, veteran NBC sportscaster Bob Costas said Monday, July 30, on TODAY.
"There will be some cheering, some respectful applause, some silence — arms folded — but there will be some booing," Costas told TODAY co-host Matt Lauer.
Lauer had suggested that baseball fans are essentially selfish and would be "screaming wildly just because they can say, 'Hey, I was at this game where history was made.'"
But Costas, who has sparred with Bonds because of Costas' reporting about alleged steroid use, disagreed. "Not all history is pure or laudable," he told Lauer. "There are elements of history that are tragic or about which we feel ambivalent, and I think ambivalence is the best possible way anyone outside of San Francisco can feel about this."
Bonds' shot at undiluted adoration ended with the recent San Francisco Giants' home games, during which he hit his 754th career home run, one short of Aaron's record. He and the Giants now travel to Los Angeles and San Diego, where Bonds will resume his quest.
And, Costas, said, there will be boos, especially in Los Angeles, "because of the rivalry between the Giants and the Dodgers that goes way back before Barry Bonds."
Lauer pointed out that baseball fans adore the long ball and have made the home-run derby at the annual All-Star game one of the most popular events of the baseball calendar. He asked whether those same fans "all of a sudden are going to become baseball purists."
"I don't think it's all of a sudden," Costas replied. "It took people in the media a long time to catch on, but the steroid era is now an established notion, and while Barry Bonds is far from the only one — there were hundreds — some we know about, some we suspect, others aren't even on the radar screen," Costas said. "There were hundreds that used, but Barry Bonds, because of his greatness and because of the impending record, is the symbol of it."
Costas, who has covered baseball for many years, said that he had always had a cordial relationship with Bonds. But last week Bonds turned on the broadcaster when Costas said on his HBO show, "Costas Now," that there was credible information that Bonds has used performance-enhancing drugs to turn himself from a great player into a superhuman one.
Bonds called Costas "that little midget man," questioned his journalistic integrity and belittled his baseball knowledge. Costas answered, "As anyone can plainly see, I'm 5-6½ and a strapping 150, and unlike some people, I came by all of it naturally."
"No ill will toward him personally," he told Lauer. "He wasn't the only one who used. There was an atmosphere in the game. The owners, the commissioner, the players association and the players themselves are all complicit in that."
He didn't say anything that has not been said before. It was, Costas said, "credible information, and that got under his skin."
Costas believes Bonds is a great player, but "there's no way he could have been remotely near the greatest player of all time without performance-enhancing drugs. His lifetime batting average was .290 through 1998 and he hit one homer every 16 times at bat. Lots of guys were better than that. He then went into the stratosphere when he started juicing."
Dismissing Bonds' comments about his height, Costas said, "It wouldn't matter if I were the mayor of the Munchkin City. What matters is the validity of the information and the validity of the comments I have made, and very often when people have no credible argument — and in this case Barry Bonds has no credible argument — they resort to nonsense and ad hominem attacks, and that's what he did."
According to published reports, Bonds told a grand jury investigating allegations of steroid use in Major League baseball that he never knowingly used performance-enhancing drugs.
By Mike Celizic
TODAYShow.com contributor