Bob Costas Questions
ESPN's Motives for Awarding
Caitlyn Jenner the Arthur Ashe Award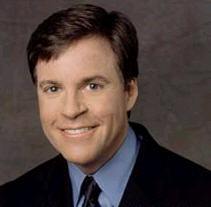 June 12, 2015 - Bob Costas, ASA Advisory Board member, recently appeared on "The Dan Patrick Show" and questioned ESPN's motives for awarding Caitlyn Jenner the Arthur Ashe Courage Award.

This is what the veteran NBC sportscaster had to say:

"I wish Caitlyn all the happiness in the world and all the peace of mind in the world. However, it strikes me that awarding the Arthur Ashe Award to Caitlyn Jenner is just a crass exploitation play -- it's a tabloid play. In the broad world of sports, I'm pretty sure they could've found someone – and this is not anything against Caitlyn Jenner – who was much closer to actively involved in sports, who would've been deserving of what that award represents."

The Award is given annually to an individual whose contributions transcends sports. Recent recipients include Michael Sam and ABC's Robin Roberts.

Jenner will accept the award at the 23rd annual ESPYS on July 15. It will be her first major public appearance since since her gender transition.
*                *                      *