Casey Coleman, ASA Member & Longtime Cleveland Browns Announcer, Dies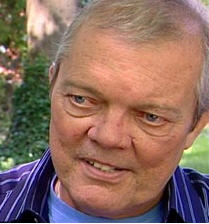 CLEVELAND -- Casey Coleman, ASA member who did play-by-play for the Cleveland Browns and covered the city's other sports teams for nearly 30 years, died on November 27, 2006, at home of pancreatic cancer. Mr. Coleman, the son of former Red Sox announcer Ken Coleman, was 55.
Mr. Coleman's voice, which was similar in tone and delivery to his father's, was known to a generation of Clevelanders. Mr. Coleman had worked at WJW-TV, where he won four local Emmy Awards as a sports anchor, and was currently the co-host of a morning show on WTAM. He also won several Associated Press broadcasting awards for excellence.
"Casey's spirit never waned, even as his body did," WTAM's Darren Toms said in a statement. "He remained positive, funny, and an inspiration until the very end. When people sought to comfort Casey, Casey often became the comforter. His faith was strong, and so was his desire to fit everything into the time he had."
Last month, the Browns renamed their indoor practice facility in Berea "The Casey Coleman Field House."
He worked as the club's radio network sideline reporter. Before the previous Browns franchise moved to Baltimore in 1995 to become the Ravens, Mr. Coleman had been the team's play-by-play announcer. Known for his quiet wit, encyclopedic knowledge, and smooth delivery, he became a favorite of Browns fans.
In the early 1990s, he befriended Bill Belichick, then coach of the Browns. The relationship caused a backlash for Mr. Coleman's career in 1993, when Belichick released popular quarterback Bernie Kosar. Angry fans targeted both men.
"Bill's kids could no longer ride the bus to school, and I had to have a police cruiser parked outside of my house because of death threats. How insane was that?" Mr. Coleman told the Cleveland Plain Dealer earlier this year.
The two had remained close after Belichick took over the reins at the New England Patriots. "In this business, people come in and out of your life because they move around so much. But Bill is one of those people, who, after he left in 1995, never stopped calling. We've always kept in touch," Mr. Coleman said.
He was born Kenneth R. Coleman Jr. and moved with his family from Boston to Cleveland when he was a toddler.
He followed his father into broadcasting. Before becoming the radio voice of the Sox, Ken Coleman had announced Browns games. Casey Coleman had been a water boy during summer training camps for the team.
A graduate of Berwick Academy in Maine, Mr. Coleman took over as sports director at WSAR in Fall River in 1977. He moved to Cleveland in the late 1970s.
In addition to his Browns' work, he hosted a show for the Cleveland Indians, ending each broadcast by saying, "I'm rounding third and heading home."
A recovering alcholic, Mr. Coleman was also a lay counselor at Recovery Resources and had a wing named after him at the organization's center.
His father died in 2003. Mr. Coleman leaves his wife, Mary, daughters Chelsea and Kayla, and stepdaughters Jackie, Kate, Carly, and Taryn McDonell.