Joe Buck, FOX Would Welcome Vin Scully into World Series Booth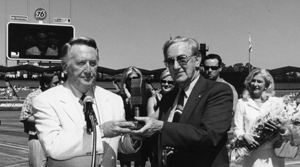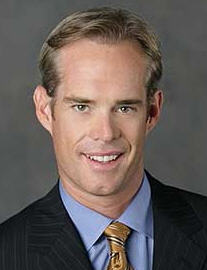 An on-line petition that suggested legendary Dodgers voice Vin Scully replace Joe Buck on this year's World Series broadcast has picked up so much steam that it has caught the attention of Buck himself.
The FOX baseball play-by-play voice was quoted in the LA Daily News as saying, "Personally, I'd love it. We've always toyed with the idea of having the hometown guy involved in a World Series broadcast. I'm from that camp. In my dad's era, we paid a nod of tribute to the greats. And there's no one like Vin, or close to Vin. I'd happily step aside to hear his voice (on the World Series). I would not fight that at all. That's just how I grew up."
FOX has also been alerted to the situation via a telephone call from the website, "Awful Annoucing," and this is what the network had to say:
"As the son of the legendary Jack Buck,/b>, no one respects the history of baseball more than Joe, so it's no surprise that he'd be willing to share the World Series stage with Vin Scully, who like Jack, is one of the best that ever was. Having Vin join Joe and Tim (McCarver) for a few innings during the World Series is definitely something we'd consider if its something Vin would like to do."
Scully hasn't commented on the situation as of yet but it looks like the ASA Hall of Famer has an open invitation to call his first Fall Classic since 1988 if he's interested, and we are all hoping that he is.