Brian Wheeler
Not Returning as Radio Voice
of the Portland Trail Blazers
by Lou Schwartz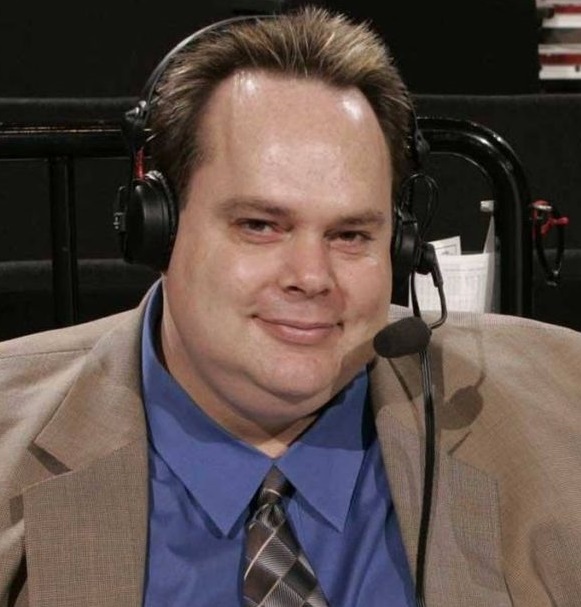 Brian Wheeler

FOR IMMEDIATE RELEASE
July 23, 2019 - Brian Wheeler, longtime radio voice of the Portland Trail Blazers, will not be returning for the 2019-'20 season, the team recently announced.

Wheeler, a longtime ASA Member who has battled a number of health issues as of late, issued the following statement:

"I want to thank the Portland Trail Blazers for the incredible opportunity and honor of calling radio play-by-play for the past 21 years. I was honored and blessed to be a Blazer for 21 seasons, and fortunately I've accumulated some precious memories that will last a lifetime."

Wheeler was only the second full-time radio play-by-play announcer the Blazers have had in their 50-year history. The first being Lifetime ASA Member and legendary voice Bill Schonley, who joined the team in their inaugural season in 1970. "The Schonz" as he is known, coined the phrase "Rip City" and became an icon in Portland. He was unceremoniously let go by the team during the lockout season of 1998-'99 and Wheeler faced the difficult challenge of replacing a legend.

It was tough at first, but "Wheels" was able to win over the fans with his frenetic, passionate style and catchphrases like "Boom Shaka Laka" and "That was naaasty!," and built his own legacy in his 21 years in the Pacific Northwest. He was one of the longest-tenured NBA broadcasters, having called 1,823 Blazers' games.

In recent years, Wheeler's health has been an issue. He was on medical leave for most of the 2018-19 season as local sportscasters Scott Lynn and Travis Demers handled the radio play-by-play duties.

Now the team will be faced with the challenge of finding someone who can continue the legacy that's been built by Schonely and Wheeler  and give the loyal fan base in "Rip City" a voice they can enjoy in the team's 50th NBA season and beyond. No easy task.
*                                  *                                         *