Profiles in Courage: Bob Costas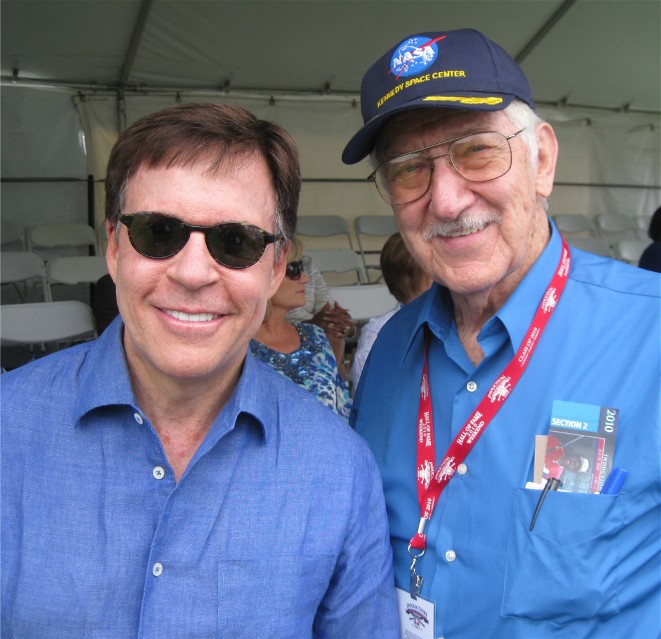 Bob Costas and ASA President Lou Schwartz at the 2011 Baseball Hall of Fame Induction Ceremonies, Cooperstown, NY.

During the live telecast of the 2012 London Summer Olympics Opening Ceremonies, Bob Costas, NBC's primetime Olympics Host, demonstrated why he is regarded as one of the top sportscasters in the profession today.

In the weeks prior to the July 27th ceremony, there were requests made to the International Olympic Committee (IOC) to offer a moment of silence during the telecast to commemorate the 40th anniversary of the terrorists attack at the 1972 Olympics in Munich, where 11 Israeli athletes and coaches were killed. When the IOC denied these requests, which were made by Israel and the victims' families, Costas voiced his displeasure and said he would take it upon himself to acknowledge the anniversary and the IOC's denial. Costas, celebrating his 10th year as Olympics Host, kept true to his word and offered the following on-air statements:

"The Israeli athletes now enter behind their flag bearer, sailor Shahar Zabari. These games mark the 40th anniversary of the 1972 tragedy in Munich, when 11 Israeli coaches and athletes were murdered by Palestinian terrorists. There have been calls from a number of quarters for the IOC to acknowledge the tragedy with a moment of silence at some point in tonight's ceremony. The IOC denied that request, noting it had honored the victims on other occasions. In fact, this week [IOC president] Jacques Rogge led a moment of silence before about 100 people in the athlete's village. Still, for many, tonight, with the world watching, is the true time and place to remember those who were lost, and how and why they died." Costas then offered a moment of silence before stating, "we're back from London after this."

"Bob Costas is not only a great sportscaster and a great studio host, but in keeping with the spirit of the Olympics, a great American," stated ASA President Lou Schwartz.