Bill Mazer, Veteran New York Radio and TV Sportscaster, Dies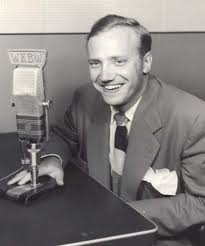 October 23, 2013 - Bill Mazer, veteran New York radio and TV sportscaster best known for his over 20 years on WNEW-TV Ch.5, has died. He was 92.

Mazer began his sportscasting career in 1947 at WKBW Radio, in Buffalo, NY. He was recommended for the job by fellow New York sports legend Marty Glickman, whom Mazer met while serving in the Army.

In 1964 when WNBC-AM went to its first all-talk format, Mazer became the host of an afternoon sports call-in show, which was one of the pioneer examples of sports talk radio as we know it today.

Mazer joined New York's WNEW-TV Channel 5 in 1971 where he served as a sports anchor and host of the weekend wrap-up show, "Sports Extra," for over 20 years. It was at WNEW where he earned his nickname "Amazin'" for his vast knowledge of sports trivia. He later wrote a book on the subject, "Bill Mazer's Amazin' Baseball Book."

After a short stint on WFAN Radio (1988-91) hosing a show from Mickey Mantle's Restaurant on Central Park South, Mazer joined WEVD as the host of a morning talk show. His first guest was New York's Governor, Mario M. Cuomo. After WEVD became an ESPN station, Mazer moved to WVOX Radio in New Rochelle, NY, where he launched an afternoon interview program with his son, Arnie, as his producer. He remained there nearly eight years until his retirement in 2009.
Among his national work, Mazer worked alongside Dan Kelly on CBS' NHL coverage, did U.S. Open golf and Bing Crosby Tournaments on NBC, and  regional coverage of New York football for ABC.
*                     *                          *