Bert Sugar is Sweet on Sportscasting
Cigar-Smoking Scribe Tells Tales, Lists Top Five Voices
by Gary McKillips, ASA Advisory Board Member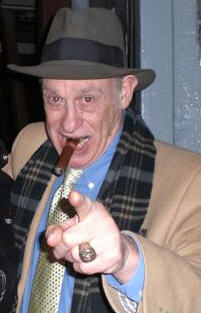 When the American Sportscasters Association asked its member, Bert Sugar, to compile a list of the top five sportscasters of all time, it was no surprise he rattled off the names in rapid-fire order. After all what are five sportscasters to man who has compiled lists of the 100 greatest athletes, 50 greatest baseball games,100 greatest boxers and many more.
What was a bit of a surprise was that Sugar, who is most well-known as a boxing expert, also has a great appreciation for the art of sports broadcasting. One of the most prolific sportswriters of all time, Sugar has authored or co-authored some 80 books. He was once editor of such magazines as Ring and Boxing Illustrated and appears on radio and television as a boxing commentator for both HBO and ESPN.
Sugar recognizes the beauty of a well-called game, but he also relishes the characters that have inhabited the broadcast booth over the years. "Broadcasting is so simple, it's complicated," said Bert Randolph Sugar. "You can't analyze it, you just enjoy it."
As a Washington, D.C. native, Sugar remembers the likes of Hall of Fame Washington Senator broadcaster Bob Wolff; Arch McDonald, who called Senator games for 22 years; and Harry Wismer, who was the voice of the Redskins, but gained most of his notoriety as owner and play-by-play announcer for the American Football League New York Titans. Said Sugar "Wismer was a big name-dropper and would always be saying hello to somebody in the stands while calling the football game. He'd say, there's Admiral Zumwalt, there's Admiral Rickover, and by the way, Bones Miller just ran for a touchdown. Sometimes the people whose names he called weren't even at the game."
He likens Wismer to another all-time great prone to exaggeration, Bill Stern. "Stern had people writing for him," said Sugar, "Bernie Naegler, Mac Davis, guys I came to know. His calls often bore no resemblance to what was really happening—even when he was calling a game as big as Army-Notre Dame." In one such contest, according to Sugar, Stern said "Brennan's (the running back) at the 50, the 40, the 30, the 10. Then somebody tugged at him and said, 'No, it's Sitko' and at the five yard line Brennan laterals to Sitko."
Sugar noted the legendary broadcaster Clem McCarthy had the same problem when he called the wrong horse as the winner in the Kentucky Derby. After the incident, Stern is said to have chided McCarthy, "Clem, too bad you can't lateral a horse."
But colorful sportscasters were not the sole domain of the early age of broadcasting. Bob Prince, who rode the airwaves from the late 40's through the early 80's, mostly as broadcaster for the Pittsburgh Pirates, remains near the top of the list according to Sugar. Prince was most noted for jumping out of a window and landing safely in the pool at the Chase Park Plaza Hotel in St. Louis. Said Sugar "Most people fall downstairs when they get drunk. Bob Prince would fall upstairs."
Then there was the legendary Harry Caray, who is most closely associated with the Chicago Cubs, because of his days at SuperStation WGN. Sugar, who wrote a book with one-time White Sox owner Bill Veeck, recalls Caray actually began singing "Take Me Out to the Ballgame" during the seventh inning stretch while working for Veeck on the south side. "Carey would be singing during the seventh inning so Veeck once told him to do it into the microphone." A storied tradition was born.
Then there was Howard Cosell, a revolutionary in many ways, who is also one of Sugar's most memorable characters. "I knew Howard. I once wrote a book called The Thrill of Victory about ABC. And he wasn't happy with my characterization of him. He was always sour anyway, always talking about himself. And this came through in the book. Once," said Sugar, "I was sitting in a room playing gin rummy with Don Ohlmeyer for many years executive producer of ABC Sports) and Howard kept breaking in every five minutes just to make sure I knew who he was. Later I'm talking to Roone Arledge (former president of ABC news and sports) in the hall and Howard said 'Guess who just called me. Calvin Hill.' Roone says "Go back in your office, Howard, nobody gives a (bleep)."
Sugar also inflicted a classic putdown, when, at a Kentucky Derby, Cosell was talking about how there were "fewer great sportscasters than you think there are" to which Sugar added, "And Howard, there is one fewer than you think."
In most cases, however, Sugar acknowledges announcers "are wonderful people." Among them is the great boxing broadcaster Don Dunphy who was a studio announcer for NBC. "Yeah," said Sugar, "he was the guy who said and 'the time at the chime is.'" He became a boxing broadcaster in 1941 when NBC changed sponsors from Adams Hats to Gillette. They gave him a light heavyweight fight between Gus Leftowich and Anton Christopher Reeves figuring by the time he said their names, the round would be over. But he did very well and got the job. His first big fight was Joe Lewis versus Billy Conn in '41."
"Graham McNamee was also a great fight announcer." Added Sugar. "He had a big belching voice." Live sports broadcasting as we know it today started with McNamee when he called the Yankees-Giants World Series from The Polo Grounds in 1923.
Sugar says, as many have, that baseball is the game that plays best on radio. Many of the best broadcasters of all time called baseball on radio. They include Vin Scully, the Dodger Voice; Mel Allen and Red Barber of the Yankees; Jimmy Dudley of the Indians; Ernie Harwell, voice of the Detroit Tigers and Dizzy Dean among others. Sugar noted that many of the best baseball play-by-play announcers were from the South.
Sugar laments about how today's announcers try for "a schtick, a signature call. They try to copy the old timers by coming up with something, but they try too hard." Sugars pointed out how most of the great broadcasters didn't copy others, but were originals. Their unique styles also allowed them to author some of the greatest calls of all-time such as Russ Hodges "the Giants win the pennant, the Giants win the pennant" call in 1951 and Jack Buck's "I don't believe what I just saw," after Kirk Gibson's pinch-hit home run in the 1986 World Series.
Sugar doesn't discount however the many great announcers today—Bob Costas being the best, and Joe Buck right up there as well. He also points to ESPN's Brian Kenny as being understated but "always on spot, he does everything right."
As for Sugar himself, he's frequently on the air. He did 30 Kentucky Derby shows with Kenny, does preview coverage of fights for HBO and is a frequent guest on programs throughout the country. "Sometimes I'm doing phoners from 6 a.m. in the morning until midnight."
He also continues as an author and his most recent book, written with Angelo Dundee, called "My Life in the Corner," is one his most successful ever."
Oh yeah Bert, how about that top 5? "Graham McNamee, Clem McCarthy, college football's Keith Jackson, Vin Scully and Ernie Harwell." Bert qualifies the list by saying it does not include some of today's greats because he judges greatness on an entire body of work.
Someday, there will be a list of those who have contributed most to documenting the history of sports. And there'll be another list of sports nicest people. On both those lists the name Bert Randolph Sugar will be at or near the top.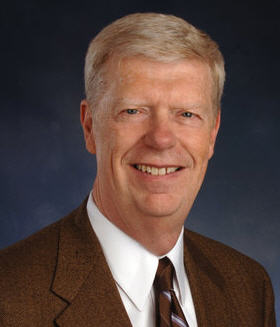 Gary McKillips is a free-lance writer and radio correspondent for Associated Press Radio Sports, XM Satellite Radio, WIP Radio in Philadelphia and various other local and national outlets. He is also director of communications for the Robinson College of Business at Georgia State University.