American Sportscasters Association President Louis O. Schwartz
Reflects on the Death of Colleague & Friend Bert Randolph Sugar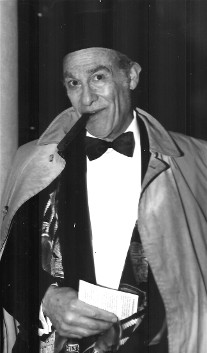 The boxing world, the sports world, the American Sportscasters Association and I have lost an irreplaceable legend and friend with the passing of boxing historian and well-known author of over 80 books, Bert Randolph Sugar.
I have known Bert for over 30 years and in that time his knowledge of all sports and sportscasters aside from boxing never ceased to amaze me. I called him a "walking encyclopedia of sports."
His sense of humor, love of a good party and loyalty to his friends are what made Bert so unique. I will never forget the time he and I were having a drink at his favorite bar, when a young girl jokingly knocked his trademark fedora off his head. His anger towards her was not typical Bert, as he stormed out of the bar never to return.
Sugar was a dues-paying member of ASA and frequent guest of our Hall of Fame dinners. He presented many awards to our honorees, including Muhammad Ali.
I spoke to him about a week ago and he told me that he was feeling better day by day. That he was undergoing chemotherapy and he was going to lick this problem. So his passing away from cardiac arrest was both surprising and unexpected.
I will never forget my colleague and dear friend Bert Randolph Sugar. A true sports giant.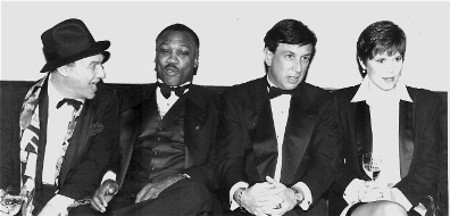 Bert Sugar, Joe Frazier, Marv Albert and Hannah Storm at the ASA's 12th Annual Hall of Fame Dinner - March 18, 1997