Ann Meyers Drysdale Receives SCSB's President's Award

by Lou Schwartz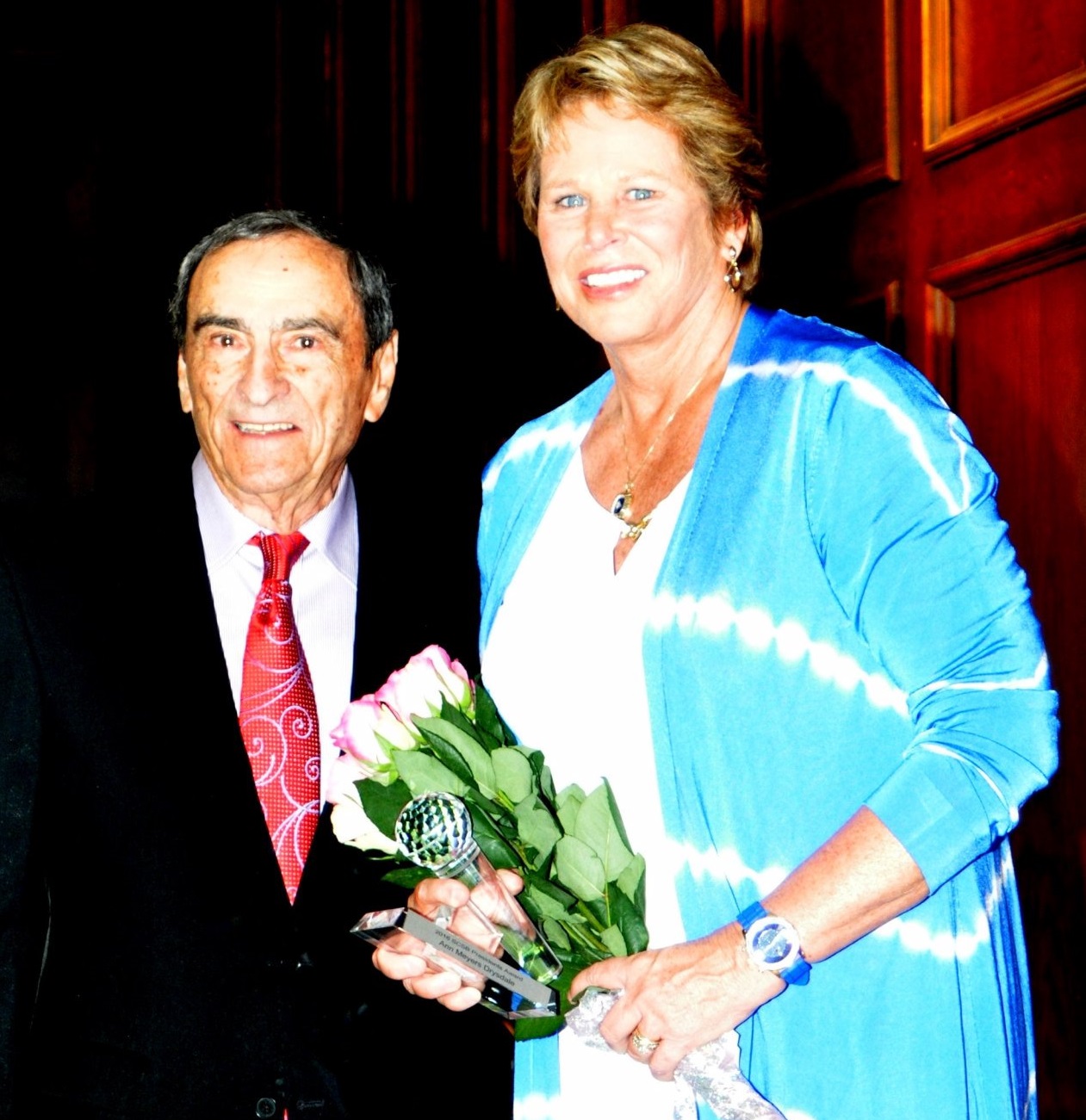 Ann Meyers Drysdale and SCSB President Joe Cala

January 29, 2016 - Ann Meyers Drysdale, Phoenix Suns announcer and women's basketball pioneer, received the President's Award from the Southern California Sports Broadcasters (SCSB) during their annual Awards Luncheon on January 25 at the Lakeside Golf Club in Toluca Lake, Calif.

The award is given to those individuals who have made an impact on the sports world. Past winners include noted LA Times sports editor Bill Dwyre and boxing czar Larry Merchant.

After becoming the first female student athlete to receive a full scholarship to UCLA, Meyers Drysdale went on establish herself as one of the greatest women's college basketball players of all-time.

An ASA member for over 20 years, Ann has done color commentary for all the major networks. She covered the 1984 Olympics for ABC, the 2000, 2004, 2008 and 2012 Games for NBC and has worked various assignments for ESPN since 1983. She is currently a color analyst for the Phoenix Suns and the Vice President of the WNBA's Phoenix Mercury.

Among her many honors, Ann has been inducted into six Halls of Fame, including the UCLA Athletic Hall of Fame (first female inductee in 1988),  the Naismith Basketball Hall of Fame (1993), and the FIBA Hall of Fame (part of the inaugural class in 2007).

This year marked the 25th anniversary of the awards luncheon, which included the induction of three new members into the SCSB Hall of Fame: Rob Fukuzaki, sports anchor of KABC-TV Ch. 7; Jim Fox, color man of the Los Angeles Kings; and the late Joe McDonnell, longtime Los Angeles radio sports talk show host. Tommy Hawkins, former Dodgers executive and KABC Radio talk show host, was also honored with the  Lifetime Achievement Award.

Awards were also given out in 12 radio and TV categories. Winners included ASA Hall of Famer Vin Scully for the Radio and TV play-by-play categories as well as ASA member and Spanish voice of the Dodgers Jaime Jarrin for the Foreign Language category.

*                        *                          *