Ann Liguori



Longtime Sports Talk Show Host



Receives 2016 Corey Award
by Lou Schwartz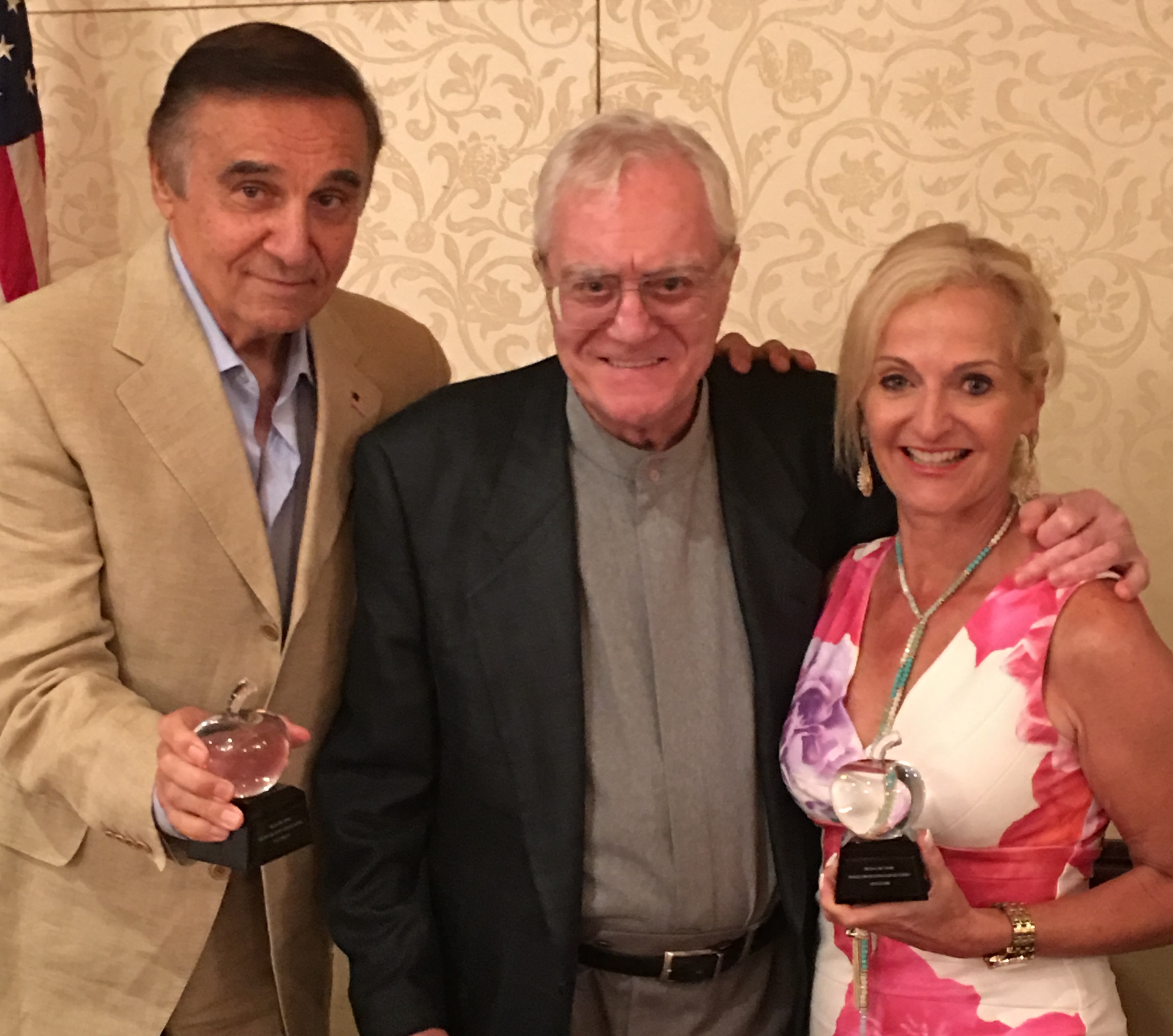 Ann Liguori with actor Tony LoBianco (l.) and actor/comedian Pat Cooper
FOR IMMEDIATE RELEASE
August 25, 2016 - Ann Liguori, popular sports talk show host, golf correspondent and interviewer, received a 'Corey Award' at the 2016 Gene Michael Charity Golf Classic benefitting the Ed Lucas Foundation for the Blind and Disabled. The event was held on August 22nd at the Brooklake Country Club in Florham Park, New Jersey.

The evening was a celebration of 100 years of Frank Sinatra, the man and his music. The Corey Awards, as part of a tribute to his legacy, are given to notable Italian-Americans who have contributed greatly to society and have all been involved in some way with the Sinatra family, their charitable foundation and Mr. Sinatra's legacy.

Liguori, a longtime member of the American Sportscasters Association (ASA), is a pioneer in women's sports broadcasting and was one of the first voices heard on WFAN Radio. Her talk show, "Hey Liguori, What's the Story,"  aired on WFAN from 1987 to 2008. She has covered all the major sporting events including the Olympics, The Masters and U.S. Open golf and tennis.

Ann was recognized for her storied career as well as her work with the Ann Liguori Foundation, which raises funds and awareness for cancer research, prevention and care, among other charitable efforts. Each year, Ann plays in the Frank Sinatra Celebrity Golf Invitational in Palm Springs, California, benefitting the Barbara Sinatra Center for Abused Children.

Also receiving a Corey Award were Oscar-nominated actor Danny Aiello and Emmy Award-winning actor Tony LoBianco.

Over 30 celebrities from the sports and entertainment industry were in attendance at the event, which featured an auction hosted by sportscasters Spencer Ross and Don Gould. Among the items up for bid was a painting of Sinatra by noted artist James Fiorentino signed by "Old Blue Eyes" himself.
*                             *                                  *