ASA President Lou Schwartz is Special Guest at Chinese Army Anniversary Celebration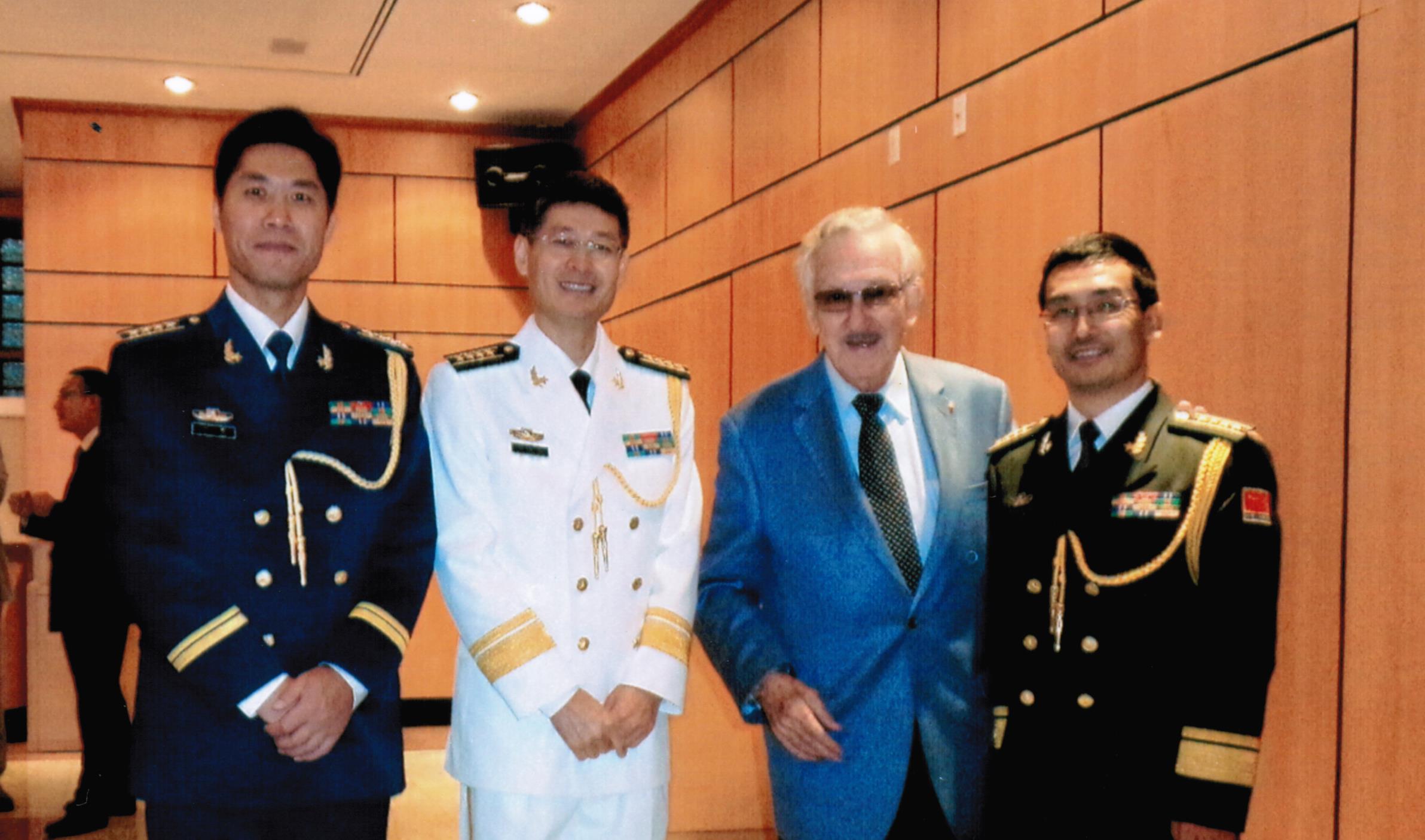 ASA President Lou Schwartz with Maj. Gen. Ming Zhou and members of his staff.

FOR IMMEDIATE RELEASE
July 29, 2015 - ASA President Lou Schwartz was a special guest at the 88th anniversary celebration of the Founding of the Chinese People's Liberation Army held on July 23rd at the Mission of China to the United Nations building in New York City.

The host of the invitation-only event was Maj. Gen Ming Zhou, Head of the Chinese Delegation to the UN Military Staff Committee and Minister and Military Advisor of the Permanent Mission of the People's Republic of China to the UN. Dignitaries from many countries were in attendance.
The People's Liberation Army (PLA) was founded on August 1, 1927, and is celebrated annually as "Chinese Workers and Farmers Red Army Day," which it was formerly known as. The PLA is the world's largest military force, with a strength of approximately 2,285,000. It consists of four professional service branches: the Army Ground Force, the Army Navy, the Air Force and the Second Artillery Corps.

                 *                          *                                *