Dick Enberg to Return to CBS for U.S. Open Tennis

by Lou Schwartz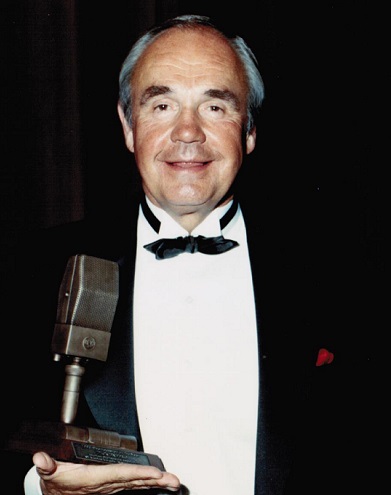 Dick Enberg, recipient of the 1990 ASA "Sportscaster of the Year" Award

FOR IMMEDIATE RELEASE

August 28, 2014 - Those tuning into CBS' coverage of the U.S Open this Sunday will be in for a real treat.

Dick Enberg, ASA Chairman and longtime tennis voice, will return to the Billie Jean King National Tennis Center in Flushing, NY,  to call one last match as CBS prepares to end a 46-year run covering the major championship. ESPN inked an 11-year deal with the USTA starting in 2015.

Enberg, who was the network's U.S. Open play-by-play announcer from 2000-2011, will be joined by John McEnroe and Mary Carillo.

The current TV voice of the San Diego Padres will also be a part of the network's Finals weekend coverage, contributing an essay reliving some of the most memorable moments in the tournament's history.

 "Enberg 's Essays," as they have come to be known, are a big part of the 13-time Emmy Award winning broadcaster's legacy, and his ability to provide warm and poignant reflections on the sporting events he covers is second to none.

To borrow a line from NBC, where Enberg spent nearly 20 years as a top NFL announcer, this is sure to be "Must See TV."
*                      *                             *