Ann Liguori's Groundbreaking Show, "Sports Innerview," Available to New Generation



Courtesy of The Tampa Tribune




by Joey Johnston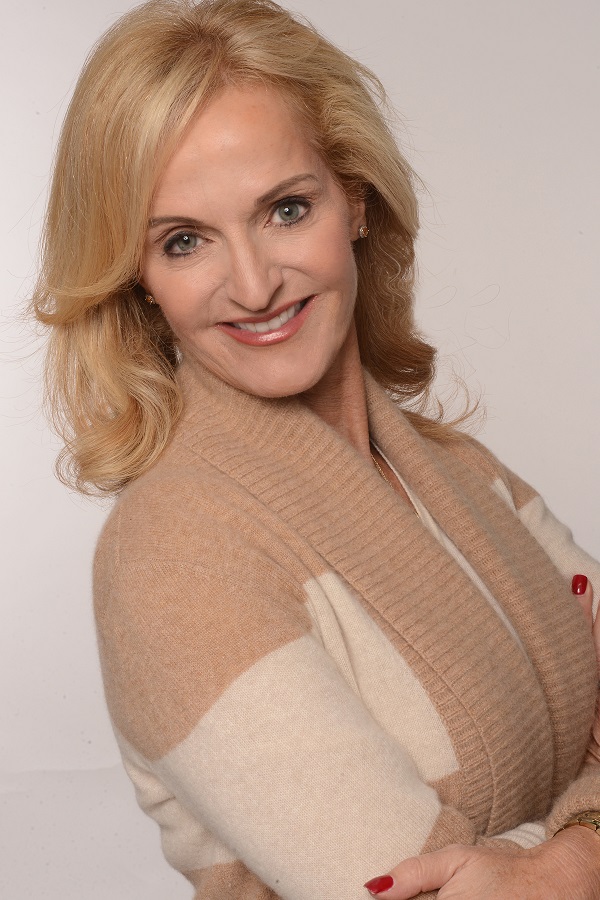 Thirty-three years ago, University of South Florida graduate Ann Liguori headed to New York with a love of sports, a fascination with people, not much money and the dream of making her mark in an industry dominated by men.

She became a freelance writer. She was the first female to host a call-in program on WFAN, the nation's initial all-sports radio station. She earned respect by doing her homework and covering sports in a tough market. Then she found her true niche.

Liguori established "Sports Innerview,'' which began in 1989 on Madison Square Garden's regional cable-television network. But she wasn't just the host. She owned the show — every bit of it. She cold-called potential sponsors. She began a production company. She booked guests.

Then the funniest thing happened in a 17-year run of interviewing the likes of Mickey Mantle, Billie Jean King, Wilt Chamberlain, Wayne Gretzky, Pete Rose, Hank Aaron, Jerry West, Martina Navratilova, Jim Brown, Julius Erving, Ted Williams, Gordie Howe, Johnny Bench, Oscar Robertson, Charles Barkley, Nolan Ryan, Sugar Ray Leonard, Jimmy Connors and Dale Earnhardt, the who's who of sports legends.

Liguori became a sports legend herself.

"Very few people have interviewed such an array of sports figures — and none of them did it in the manner Ann did,'' said Dan Infanti, former vice president of marketing for Sharp Electronics, one of Liguori's initial sponsors. "One of the things I always appreciated about Ann was she never sold out. She remained independent, doing it her way with quality and integrity.

"It would've been really easy to sell out to a bigger sports network, become an anchor. But she remained unique. She followed her passion.''

That passion has been passed to a new generation.

Earlier this year, Liguori agreed to a deal that made dozens of her "Sports Innerview" segments available on Hulu, a streaming service (the classic episodes are available on Hulu.com and Amazon.com). Liguori said she sometimes chuckles at her hairstyles from the past. But she also cherishes the history each episode represents, particularly the conversations with late sports figures such as Mantle, Williams, Chamberlain and Earnhardt.

"Sometimes, I'll look back at one of the early shows and think, 'Was that really me?' " Liguori said. "At the time, I was so focused and determined to do this. I was so young. I was immersed in it. Before you knew it, I had this body of work ... and now it's something to look back on.

"I always had a passion for doing this. It became my dream come true. I've been very lucky.''

Liguori's colleagues and friends say it involved much more than luck.

"I've always been completely in awe of Ann and what she has accomplished,'' said Diane Ghioto, who was Liguori's Tri-Delta sorority sister at USF before becoming a fashion editor at Elle Magazine. Ghioto now has her own company, Departure Lab, which has launched a series of airport kiosks that offer sponsored-supported amenities for airline passengers.

Ghioto, a Tampa native, and Liguori, originally from Brecksville, Ohio, were kindred spirits at USF. Once, during a Tri-Delta meeting when Liguori was away serving as a campus ambassador, Ghioto put forth her friend as the sorority's nominee for USF homecoming queen.

Liguori was initially aghast.

"I'm a jock (she earned 16 athletic letters in high school), not a homecoming queen,'' she said.

Liguori won anyway, becoming USF's first homecoming queen to be crowned at the then-brand new Sun Dome.

Ghioto and Liguori saw eye-to-eye on their professional futures. Both knew they had to land in New York — Ghioto for fashion, Liguori for sports.

"Ann really helped pave the way for women who want to cover sports in a serious way,'' Ghioto said. "She was tenacious, courageous, undaunted by what was in front of her.

"Here was this girl for an idea to do a sports show. The girl went out on Madison Avenue and got sponsors. Then she went back into their door and said, 'OK, now what?' She's an inspiration for a lot of would-be sportscasters because she did this in a time where there weren't nearly as many women involved in sports as now. But she just wouldn't take no for an answer.''

Liguori knew what she wanted.

She remembers being in a high chair, watching a woman named Ruth Lyons, seeing her daily television program. "It was the 1960s in Ohio and she interviewed anyone important who came through town,'' Liguori said. "I was very little, but thought, 'I want to do that.' "

At USF, Liguori watched Gayle Sierens, then a sportscaster at WFLA, Channel 8, Tampa's NBC affiliate, further affirming the possibilities afforded to a goal-oriented woman. She majored in broadcast journalism and was selected for a radio fellowship that gave her eight weeks of expenses-paid experience in New York.

After one bite of the Big Apple, she never left. The beginning was rough. She remembers taking $20 from her ATM account and thinking, "This has to last me a week.'' She hustled to get by, sometimes working retail on the side while exploring every sports opportunity. Many days, she woke up and contemplated going home.

But Liguori remained convinced she could thrive in New York. When her work on WFAN built a track record, the Madison Square Garden network offered a program — no pay, just airtime, if she could find sponsors to make it float — that was her break. Liguori formed her own production company. As a non-business major, she learned on the fly.

"I had to turn it into an opportunity, find a way to crawl through that window,'' Liguori said. "People on Madison Avenue looked at me like I had three heads. 'You're a woman and you want to do a sports show and you want sell it and own it as well? Are you crazy?'

"Looking back, maybe I was a little crazy.''

Sometimes, crazy works.

In the pre-Internet days, where her research consisted of clipping out newspaper or magazine articles on any sports figure she might one day interview, Liguori was insanely prepared. With her determination and charming personality, potential guests began to say yes.

Her first show was with Mantle, the New York Yankees baseball legend who was candid about his life, especially sentimental when talking about his fondness for teammate Roger Maris. Liguori established a conversational style. She respected her guests, listening intently, drawing them out, making the show about them, not her.


"Ann is just very talented in dealing with people,'' Infanti said. "She's likeable, sincere and it all just worked.''

In all, Liguori interviewed more than 600 people. She also did a program for the Golf Channel, interviewing a series of entertainers and musicians on their love for that sport.

Liguori, who has homes in Orlando and West Hampton, New York, continues to work as a broadcaster for WFAN and the CBS Sports Radio Network. She has a foundation and a charity golf event that raises money for cancer research and prevention. She is a sought-after public speaker and serves on the board for the USF Foundation at her alma mater.

"Ann was always ambitious, but never in an obnoxious way,'' Ghioto said. "She would never do the wrong thing by anyone. She doesn't need to because she's smart, she thinks on her feet and she knows how to get people together.

"She's focused on her family and she's loyal to her friends, just an amazingly generous kind-hearted spirit. But as nice as she is, she was never a bystander, always a facilitator. She didn't let New York define her. She defined her own space in New York.''

Liguori achieved her dream. And in so doing, she created a life in sports that even she couldn't have imagined.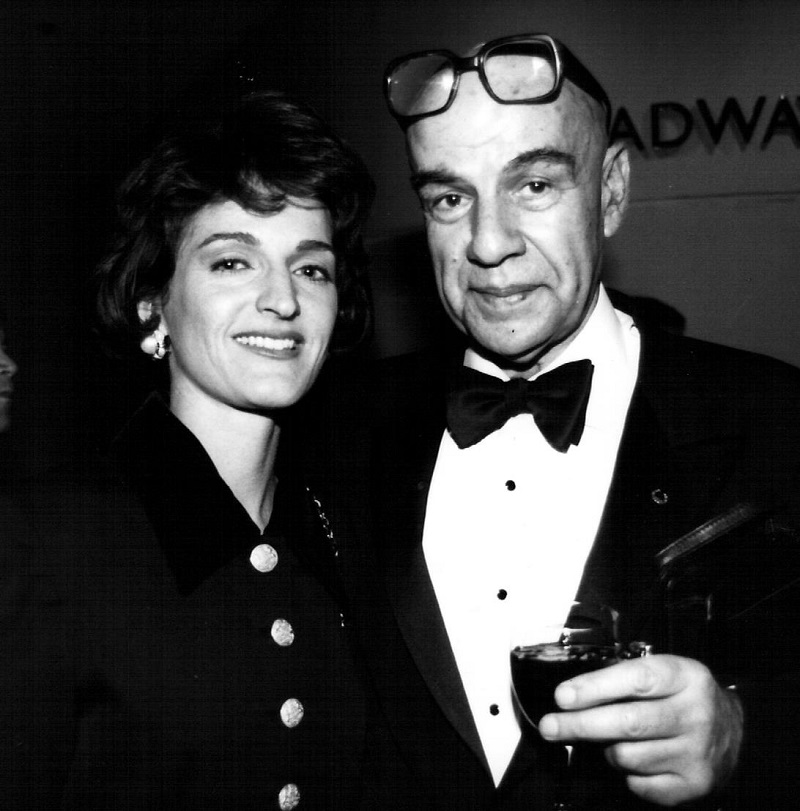 Ann Liguori with renowned Olympic filmmaker Bud Greenspan at the ASA's 9th annual Hall of Fame Dinner - 12/2/93