ASA MEMBERS KEN HARRELSON,
MIKE KRUKOW & DEWAYNE STAATS



AMONG THE FINALISTS FOR THE


2017 FORD C. FRICK AWARD

by Lou Schwartz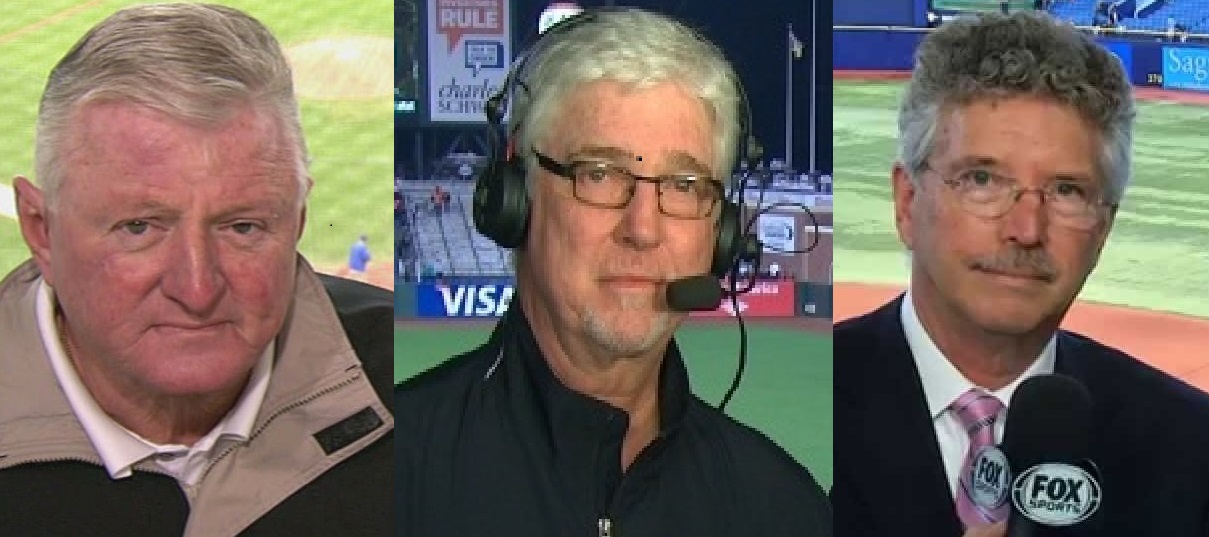 Ken Harrelson                      Mike Krukow                    Dewayne Staats

FOR IMMEDIATE RELEASE
November 14, 2016 - The National Baseball Hall of Fame has announced the eight finalists for the 2017 Ford C. Frick Award given for excellence in baseball broadcasting. Included on the ballot are ASA members Ken "Hawk" Harrelson, popular TV voice of the Chicago White Sox for 26 years; Mike Krukow,  seven-time Emmy award-winning TV announcer for the San Francisco Giants; and Dewayne Staats, TV voice of the Tampa Bay Rays celebrating his 40th year in broadcasting.

Rounding out the ballot are New York Mets announcer since 1989 Gary Cohen, Montreal Expos French-language  voice Jacques Doucet, longtime radio announcer of the World Champion Chicago Cubs Pat Hughes, revered voice of the Oakland A's and Bay area legend the late Bill King, and Boston Red Sox TV voice for over 30 years the late Ned Martin.

The winner will be announced on December 7th at the Baseball Winter Meetings in National Harbor, Md, and honored on July 29th, 2017, during the annual Hall of Fame induction weekend in Cooperstown, NY. 

The 2017 ballot reflects the changes made by the Hall in July. A new election cycle has been established, rotating annually between the categories of "Current Major League Markets" (team-specific announcers) for 2017; "National Voices" (broadcasters whose contributions were realized on a national level) for the 2018 award; and "Broadcasting Beginnings" (early team voices and pioneers of baseball broadcasting) in 2019.
*                                 *                                     *