2008 Ford C. Frick Award
Ballot Finalized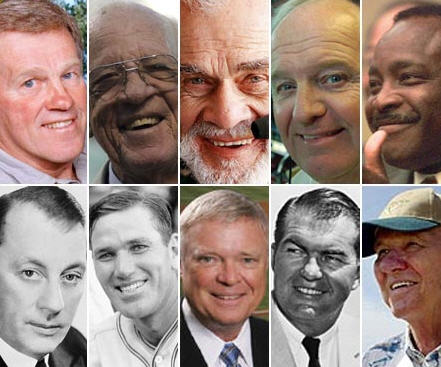 COOPERSTOWN, N.Y. -- A record 122,505 fan votes were cast online at www.baseballhall.org throughout November as fans chose three of 10 names to be listed on the ballot for the 2008 Ford C. Frick Award, given annually by the National Baseball Hall of Fame and Museum for excellence in baseball broadcasting.
Joe Nuxhall (82,304 fan votes), Bill King (7,659) and Joe Morgan (6,065) earned spots on the ballot through the online vote, which took place exclusively at www.baseballhall.org, the online home of the Museum. The three fan selections will be joined by broadcasters Tom Cheek, Ken Coleman, Dizzy Dean, Tony Kubek, Graham McNamee, Dave Niehaus and Dave Van Horne, who were selected by a research committee from the Cooperstown-based museum.
The winner of the 2008 Frick Award will be announced Feb. 19. Voting will be conducted by a 20-member electorate that includes the 14 living Frick Award recipients and six broadcast historians/columnists, including past Frick honorees Marty Brennaman, Jerry Coleman, Gene Elston, Joe Garagiola, Ernie Harwell, Jaime Jarrin, Milo Hamilton, Harry Kalas, 2007 Frick winner Denny Matthews, Felo Ramirez, Vin Scully, Lon Simmons, Bob Uecker and Bob Wolff, and historians/columnists Bob Costas (NBC), Barry Horn (Dallas Morning News), Stan Isaacs (formerly of NY Newsday), Ted Patterson (historian), Curt Smith (historian) and Larry Stewart (Los Angeles Times).